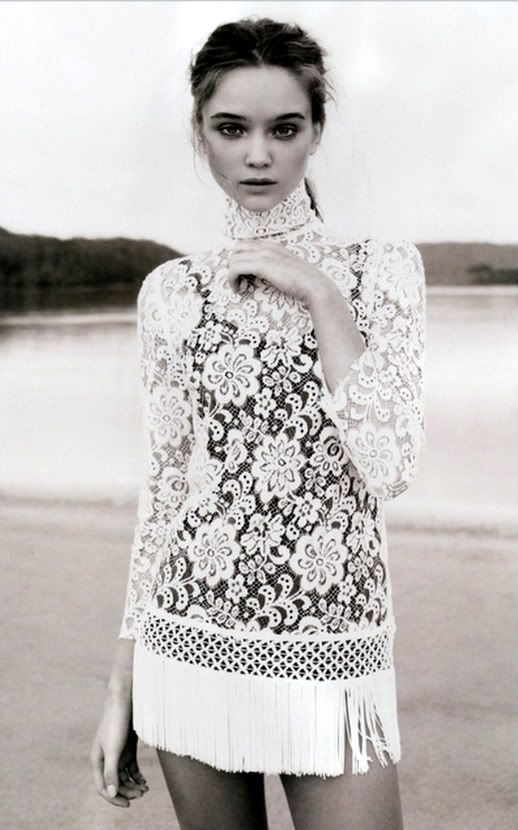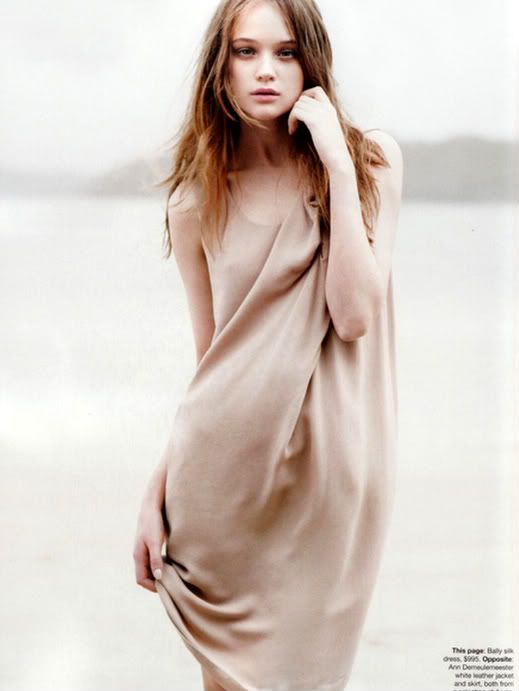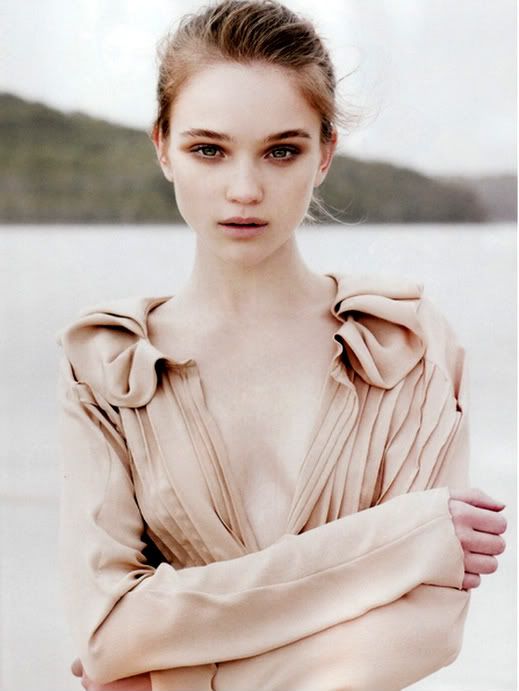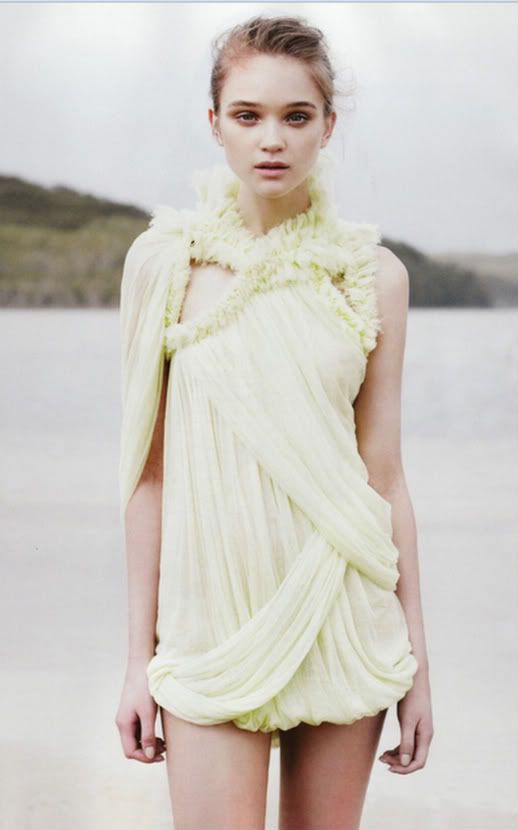 ......soft pinks, pale neutrals, soft flesh-tone hues....sandy tones...! Gorgoues...


Even though the editorial is done with a pale look I feel better when my skin tone is a little more tan....if not I feel I get lost in the color. That means I better start using my self-tanning lotion..
Are you ready for such a soft color palette?