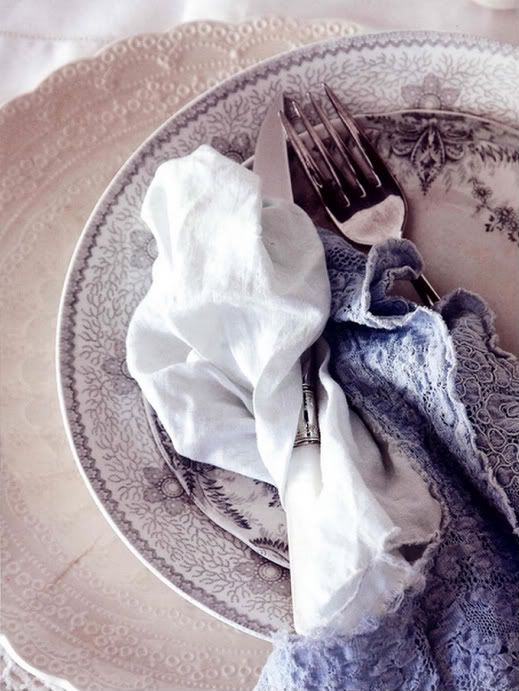 Love this vintage tablescape with mismatch plates and splashes of flowers in soft pastels...very Shabby Chic, and perfect for a Spring get together. Doesn't it have an effortless chic feeling? I love that feeling of like you just put it together in a wimps and voila..everything worked out perfectly. Even thought sometimes there are hours/days of work behind it...nobody really needs to know...!

When it comes to buying plates I am always on the look...some are vintage..but you can also get great salad plates,etc at Pier 1, Pottery Barn, etc (most often on the sale section they have older season plates ...) and of course Home Goods always has a great selection.

Where do you usually buy your plates?
{Image via Sarah Klassen Haute Design by photographer Amy Neunsinger}