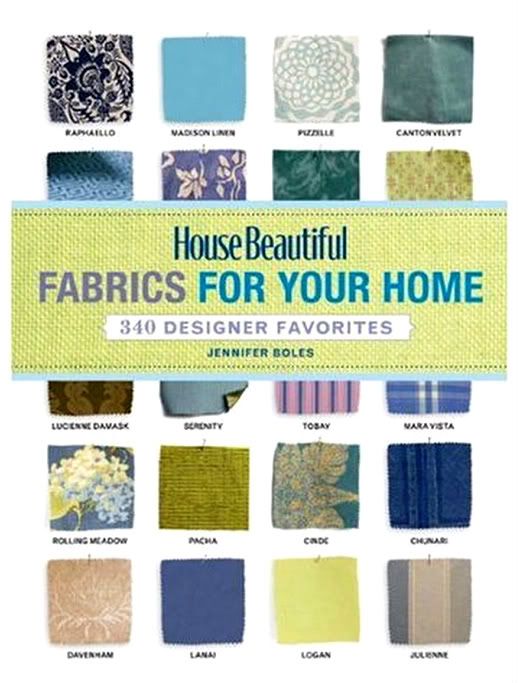 I can usually tell when a house has been decorated with the help of an interior designer mainly on how fabrics where used. I am always in awe on how they mix and match different fabric materials with different patterns..and different textures in different colors...! Yes, I guess that's where the challenge relies....at the end of the day there are so many choices to make that you get a little intimated with the process. That is why Fabrics for your Home is so helpful because it provides practical information and inspiration for the home decorator! Love the fact that it is very visual and they teach you what fabric works better with what piece (some are better for headboards, other for tablecloth,etc) and how to mix and match different patterns! They do this by either showing you a room and what fabrics where used or by simply showing fabrics and telling how to use them. I might be overselling it but if you are in the process of decorating a room in your house or decorating your house, I totally recommend you get Fabrics for your Home and you are going to end up loving the process!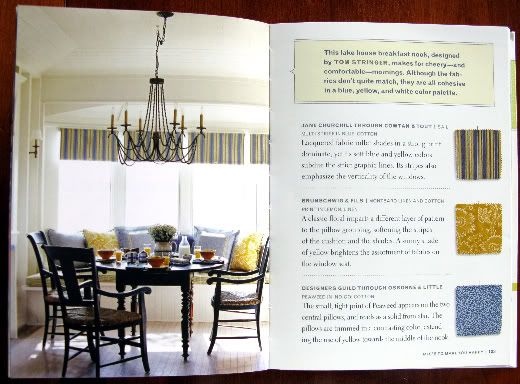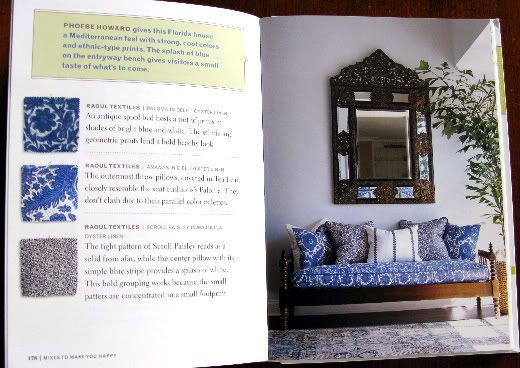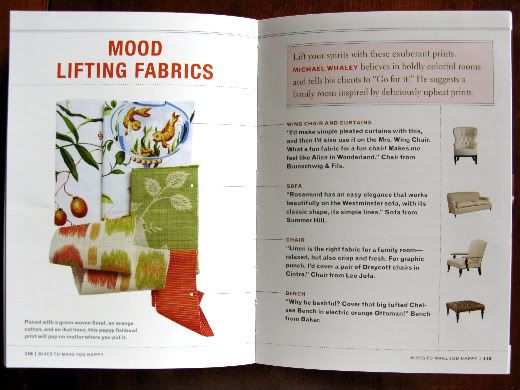 Keep reading to see additional pictures from the book.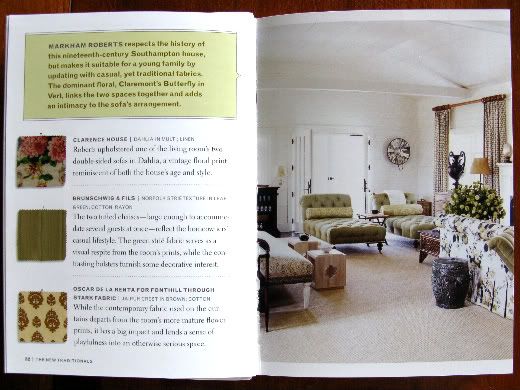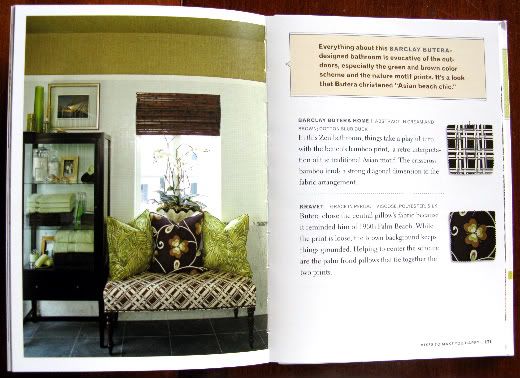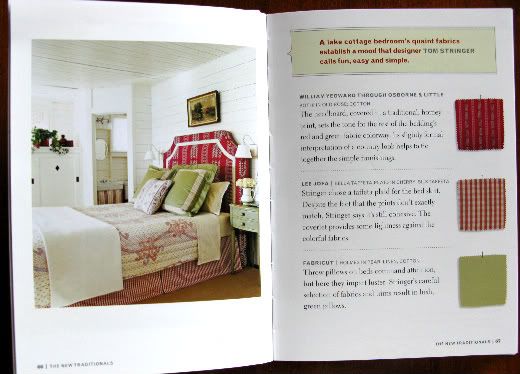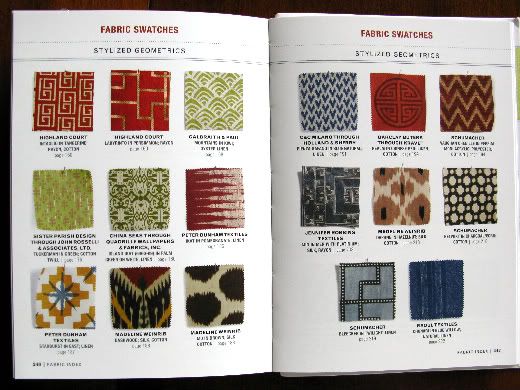 House Beautiful Fabrics for your Home is simple and straight forward, I have not seen any other book that makes fabric selection this easy!

Hope you are having a great day!