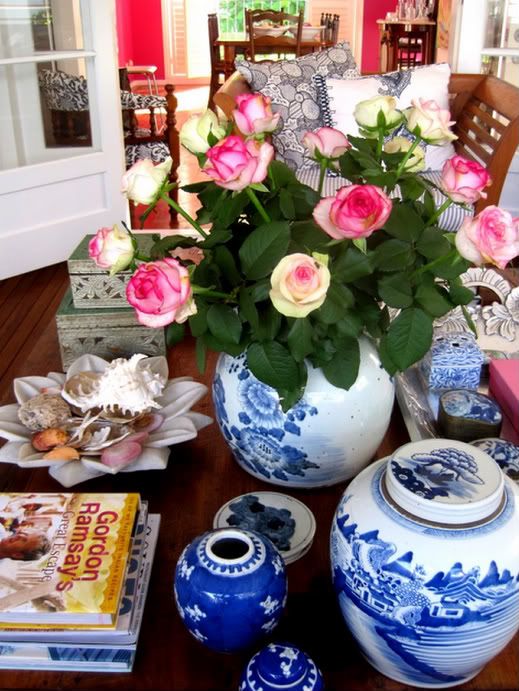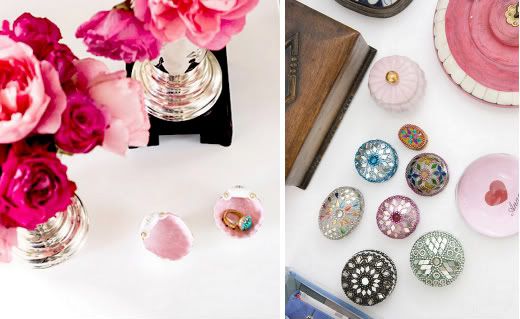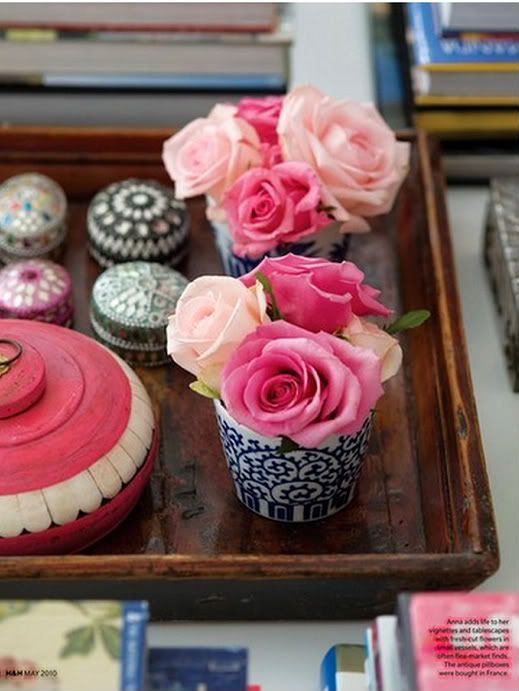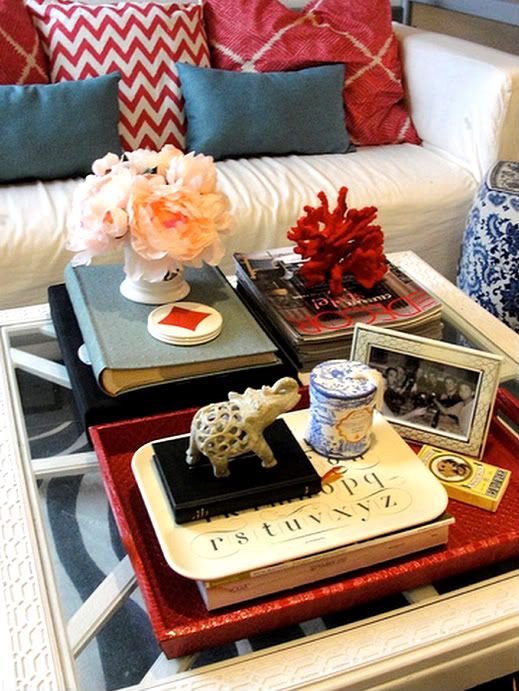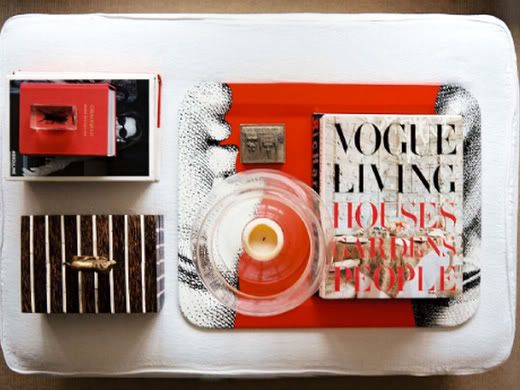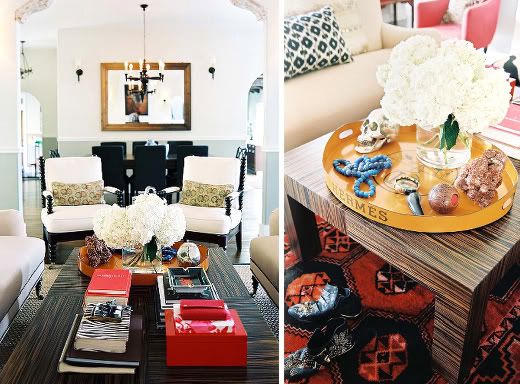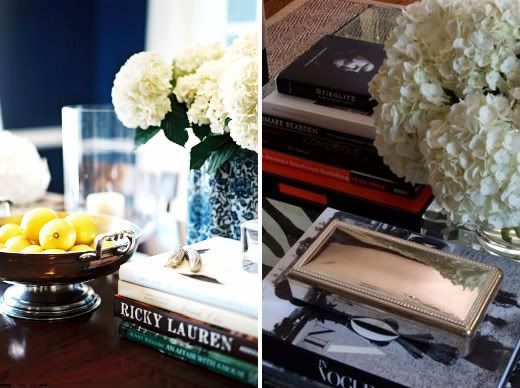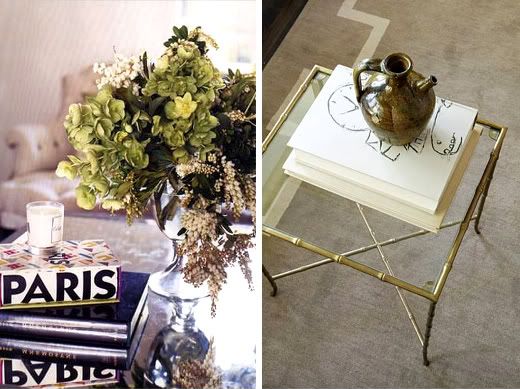 Love decorating coffee tables!! J'adore!! I guess mainly because I can change it constantly, you can easily change the decor by re-purposing things in your house and I usually incorporate a collection of the things I treasure the most...flowers, books, candles and trays...!
In my coffee table of the family room I keep it very K.I.S.S. (keep it simple silly...!) after the kids managed to play and break everything I put. So for now ,I have a big chunky tray where I put all the remote controls, and a very green leafy plant. For my main coffee table in my living room right now I have some of my blue & white vase collection (similar to the picture #3), two sets of books: one set has my decor books with a vintage silver candy vase; the other set is for my travel books with two silver vases with flowers!!! I also have a tray that keeps flowing around the table (sometimes with a vase with more flowers or with more books).
Here are a couple of my tips on decorating a coffee table:
* create a vignette of at least 3 or 4 things, such as little boxes, white & blue vases, vintage silver vases, glass vases, etc. Use things you already have in your house!
* add a couple of fabulous books..in my case decor, photography and travel books!! Organize them by size (they look much better!) and also try to color code them or combine the color of the book with something else in the table
* add at least one tray. You can put your vignette here or a flower vase with a candle or your books....or a lamp..etc, etc.
* always add flowers and one or more candles to your coffee table!
...be practical, personal and fabulous when decorating your coffee table! And more important...
have fun
!!
How about you, what do you have in your coffee table? Do you change it often? Do you love decorating it??
{Image via 1.2.4.17. Everything Fabulous Tumblr 3.5.6. Absolutely Beautiful Things 7. Nuevo Estilo 8.10.11.12.13.14. LonnyMag 9. 15. Elle Decor 16. Unknown 18.KwInterdesing}