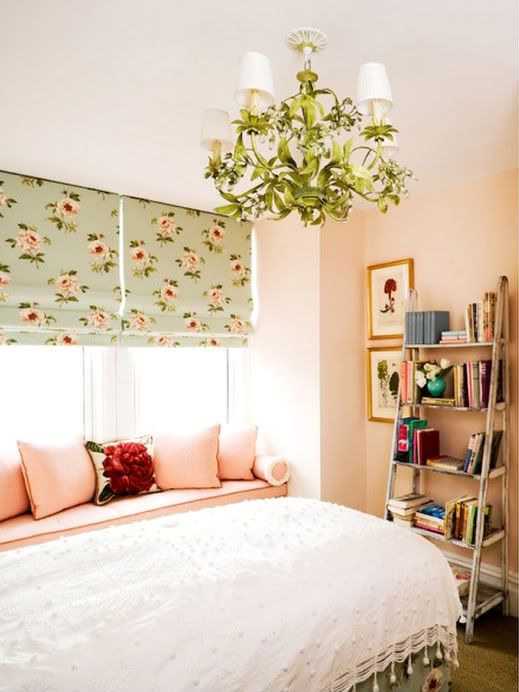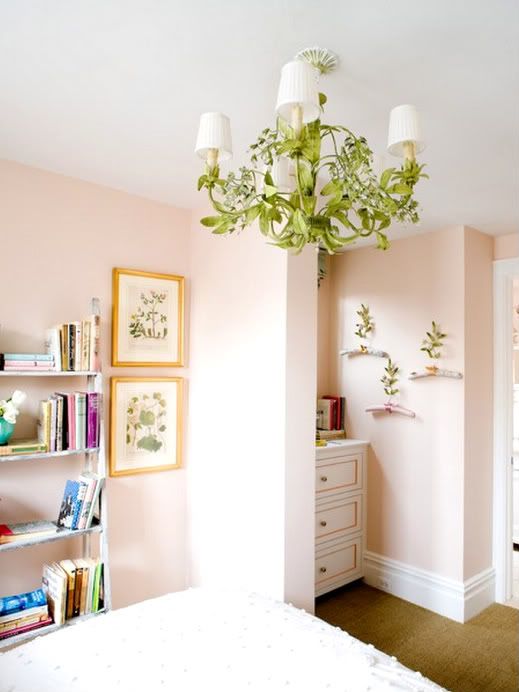 Totally smitten by this girly bedroom...! How fabulous is that lime green chandelier? From the gold leaf frames, the flowery fabric..to the reading nook chair ...everything is working together! I have two boys but if I had a girl..this is what her bedroom would look like??

I just came back form a very sweet baby shower..maybe that's the reason I am filling all pinky & girly!

Have a fabulous day!