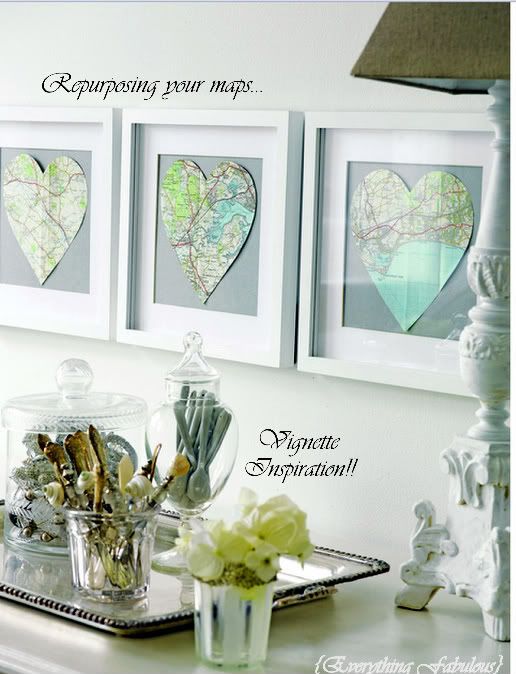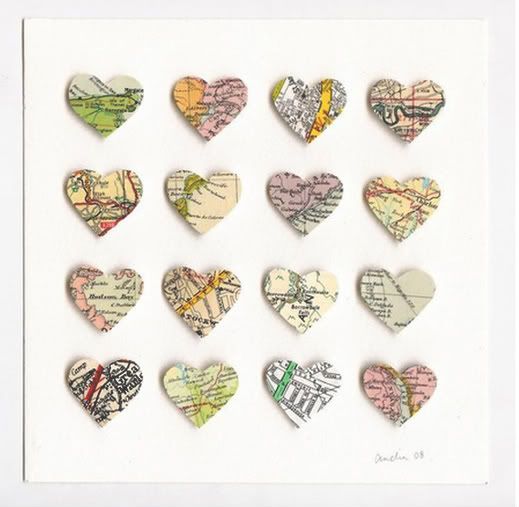 Good Morning darlings...Hope you have a fabulous day today!!


With the use of GPS there is really not much use to all those maps we collected through out time...but somehow I have a hard time throwing them away. How about this lovely way of repurposing them?? I think they are super cute for a corridor to the kids room, or a small side wall!!
I also love the vignette inspiration (Tray + vintage spoons & other + apothecary jars= total bliss!!).

Can you think of any other great way of repurposing your maps??

{Image via 1. Unknown please let me knwo if you knwo the source 2. Kika Reichert}