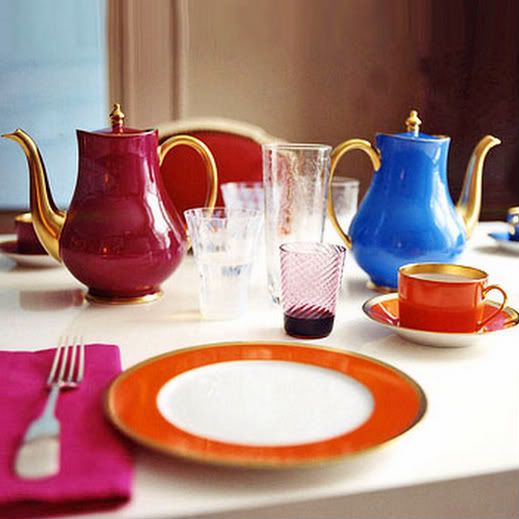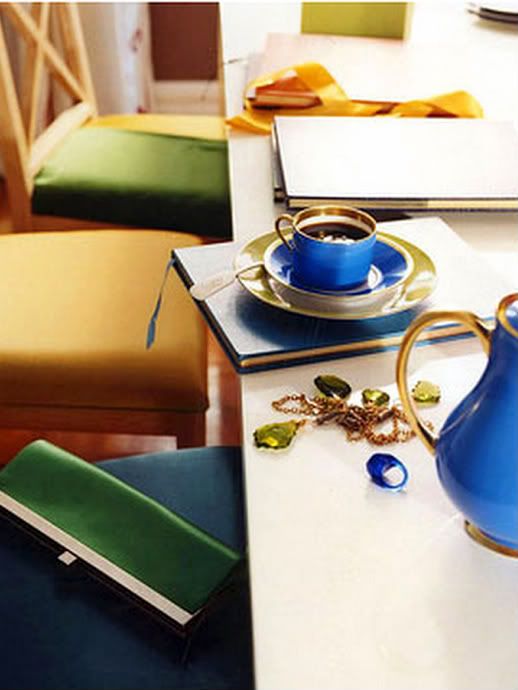 I totally covet these china in strong mandarins and teals combined with rich gold..! Very sophisticated and modern! How fabulous can a meal look in these fabulous plates...?
All these pictures are from the still very missed Domino Magazine...but I think they are still oh so very current!
Lately I have a tablescape obsession...I am constantly thinking what plates to match with what...with what flowers!!
{Image via
here
}