The fabulous Ashlina from The Decorista'a Secrets of Domestic Bliss has a series called Six to Bliss and asked me to share my secrets of Domestic Bliss with her!! Here is a pick: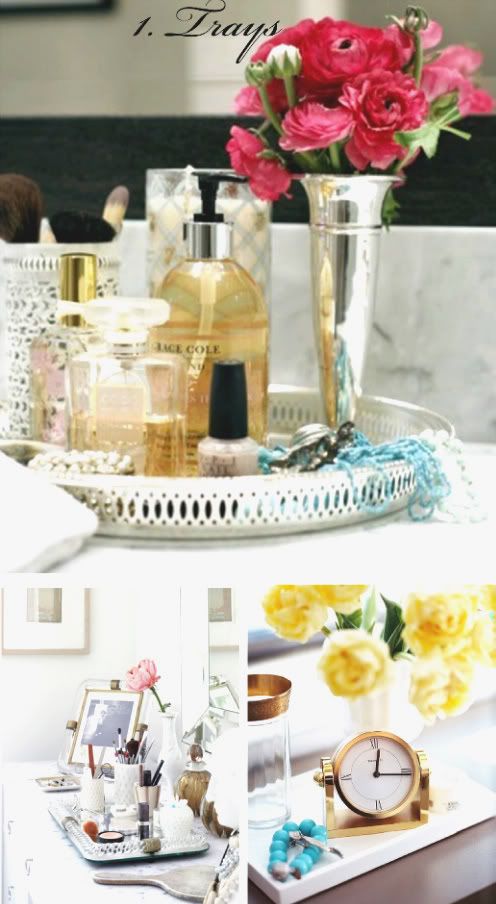 I use trays everywhere.....to decorate, to display my perfume collection, to organize the kitchen sink...or even to place the everyday cooking seasonings! I use from vintage silver trays to little plates..anything that would allow me to organize a space and display a small vignette! Plus you always have a little extra room for a little flower vase!
To read more of my secrets (I actually wrote 9..could not stop at 6..) of Domestic Bliss
go here!
...and then come back and tell me what you think!!!
Ashlina, thank you so much for asking me to participate in your series!! Hope this is the first of many series and things we do together!!!
Hope your day is going great!