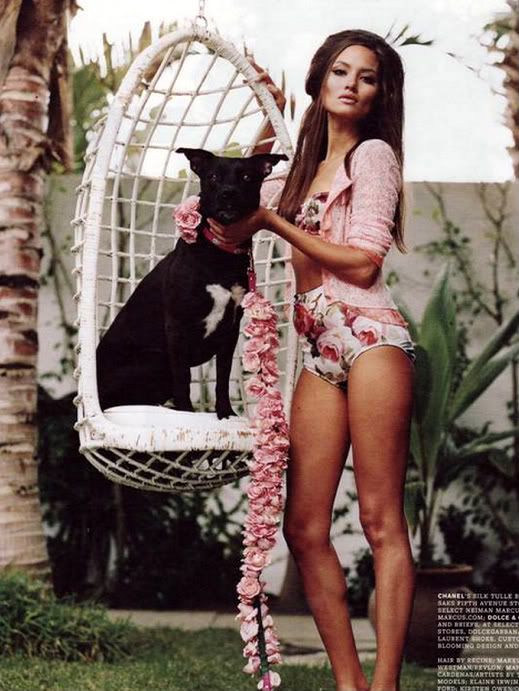 .........I know I certainly need it!
OMG
What a week! My husband has been travelling for the entire week (still not back), the boys where
committed
to pushing the limits..plus one got sick, plus I was not sleeping at all (every noise in the house woke me up) plus the baby shower..and the list goes on! I literally feel like a truck run over me...I am in
desperately
need of some glam back in my life!!
The most positive thing of the week (besides the fact that I survived!) is that I finally got myself to commit to some training sessions with a personal trainer...yes!!!! For the last couple of months I was not able to keep a routine with my exercise (I was not able to prioritize it..anything and everything was more important that my time to exercise). It got to a point that it was a source of discontent in my life (plus summer is around the corner..and my kids
looove
the beach..). Instead of beating myself up every time I did not exercise I am changing the name of the game...and for two months I sign up for 30min 4 times a week sessions with a personal trainer plus the 30 min he has me running doing my
cardio
. My goal is to build a new habit of exercising ....so by the time the 2 months are done.. I am fit with a new acquired habit! Let's see how it goes...!
Anyway enough about me..here are a couple of links you might like (not many..sorry):
Love
this giveaway
!
What a fabulous
Laundry room makeover
!!
For the
bloggers
....get ready...you can finally
add pages to your blogger blog
!!!!
DIY
No-sew skirted table
Perfect for Spring Cleaning: 10 Habits of
Highly Organized People
I want all these
LWD

(little white dresses)
!!!
Apologize if some of my writing was terrible this week..but my brain was so tired...!
How was your week?? any challenges?? are you exercising?? get on board and let's do it together!!! I promise I'll share any new tip I learn.
One last thing before I go.....
"Those who look for miracles get them; those who look for something less get that."
My darlings have a glam weekend!!! See you Monday!!!
{Image via
Fashionista
.com}