When Kari Shlegel, a young Texas socialite, relocated back to Dallas after working as an intern for Tory Burch she set her eyes on the W penthouse. To complicate matters

His brother also wanted one..so they got the penthouse and divided in two with totally different decor (one side very masculine and then Kari's more feminine side!).
Take a look at her side of the Penthouse...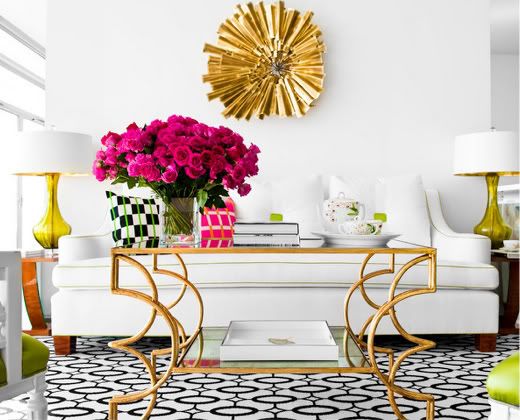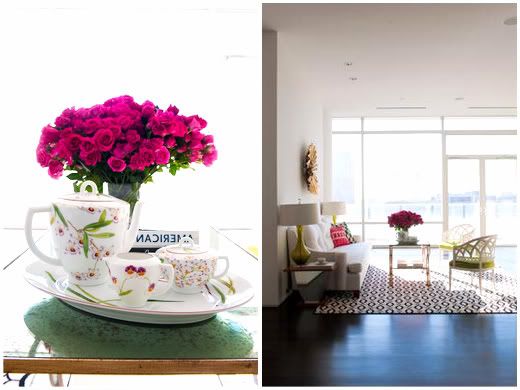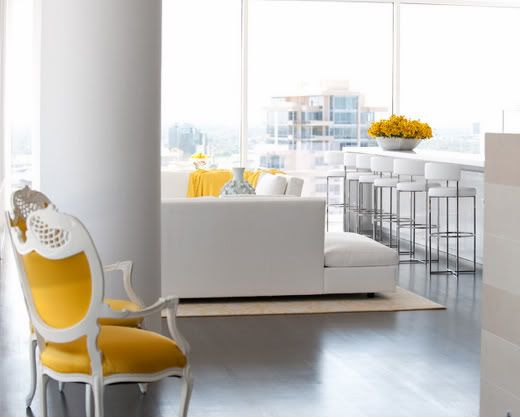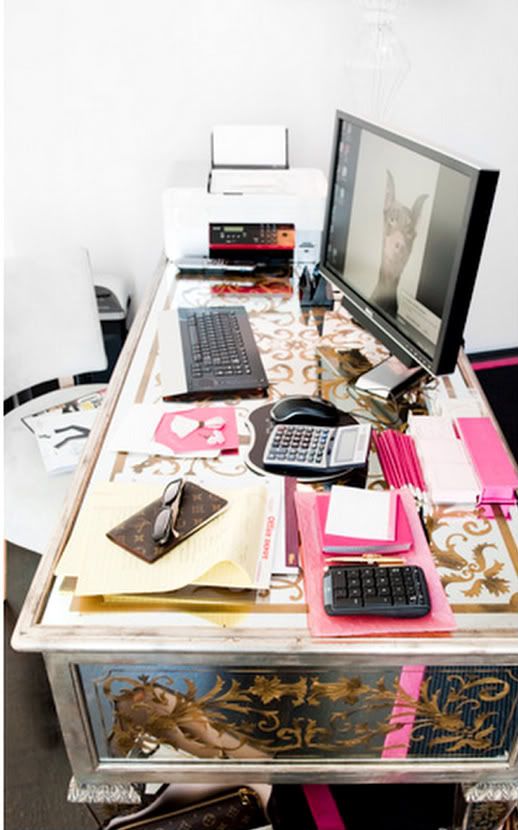 Thoughts??
Jan Shower
was responsible for decorating Kari's sophisticated penthouse with pops of colorful accents. You can see her brother section of the apartment
here
. I am so in love with the gold coffee table..and again those fabulous yellow French Louis XVI chairs..is it me or are they starting to pop everywhere...!
When decorating, are you more into compromising or you like diving the house and "you decorate these rooms..and these are mine"? I guess I am guilty of doing both..some rooms (like the kitchen/family room) are mine to decor...and some are left to my husband where we compromised on the bedroom and the living room...
{Image via DMagazine}