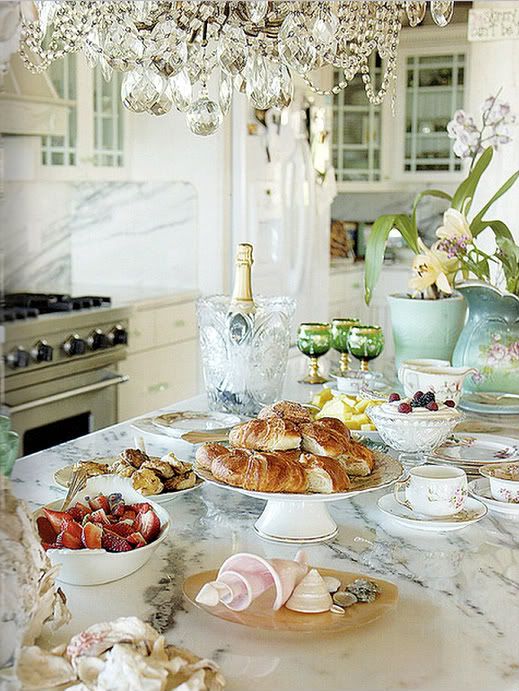 Good Morning Darlings..!! Now wouldn't this be a breakfast table worth waking up to?? I can picture it in my head....the warm croissant, the smell of fresh coffee, some orange juices..and great champagne!! Definitely...my type of breakfast!! (and the chandelier and carrera marble..make it my type of kitchen...!).
Hope you have a fabulous day!!
BTW, Willkommen and bienvenue, welcome.....to all the new followers!!!! and thank you to everybody that participated in the giveaway!!
{image via
here
}