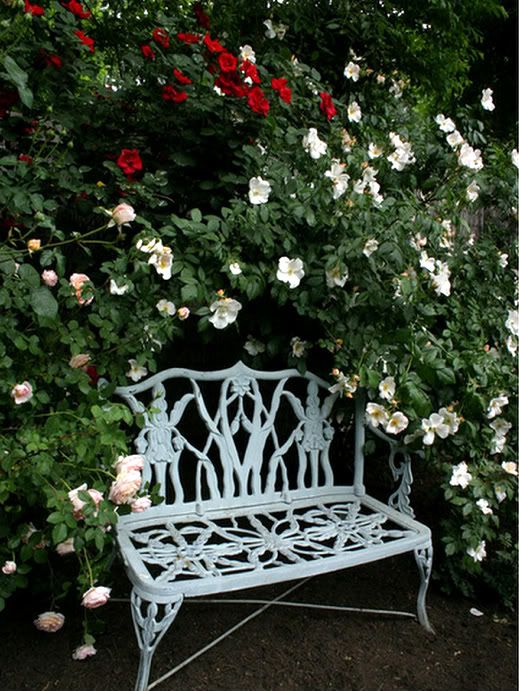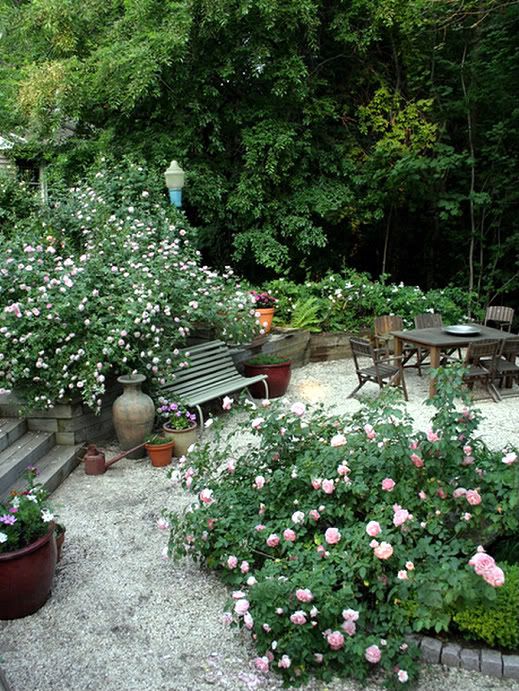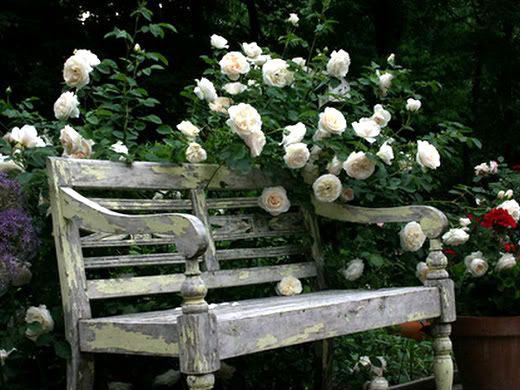 You who walk,
Maybe with troubled thoughts,
Come, enter here and rest;
And may the sweet serenity of growing things,
And the heavenly,peace
Be mirrored in they soul.
I just have a picture of having a great intimate conversation with your partner or a friend...or telling your kids a nice story....sitting on these gardens benches!
They say with roses you need to take care of the soil....and the flowers will take care of themselves..! Learning everyday to take care of my roses....and one day I will have a garden bench!!!
Any roses in
your garden
? (BTW the song "
I never promise you a rose garden..."
keeps coming to me as I am writing this message...Is that wrong?? but i really love the lyrics..so romantic!).