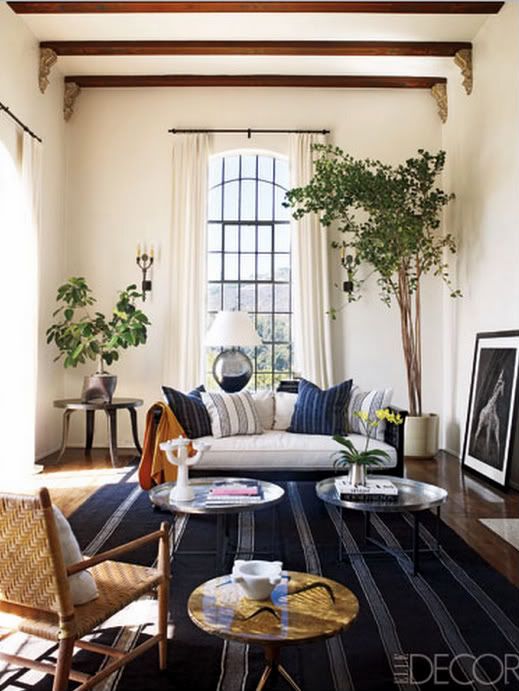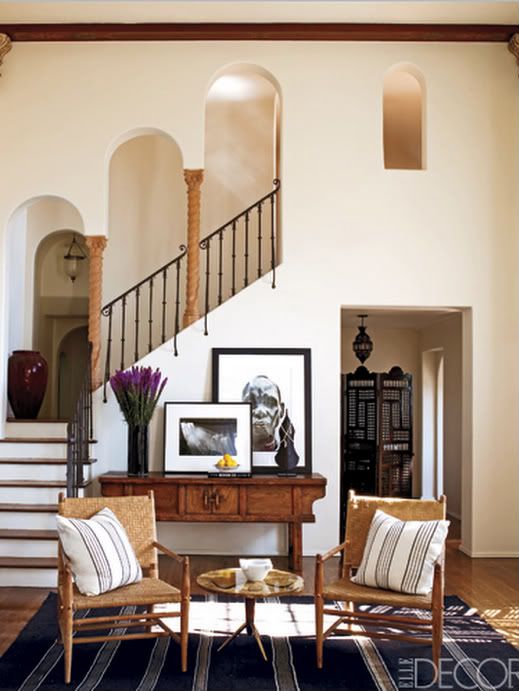 With the help of Martyn Lawrence Bullard and inspired by her love of Mediterranean lifestyle & design ...Morocco, Spain, Tuscany, and the South of France; Ellen Pompeo decorated this classic 1920s Spanish style home that apparently Ronald Regan once lived in.
Between the detail on the ceiling and the the navy rug...my eyes just go up and down these pictures...! It truly has a south of France meets Morocco vibe...and I love the way they combined old with new furniture...!Makes me want to seat down and open a bottle of wine!
Her house is feature in the last issue of Elle Decor..to see more
go here
. Speaking about magazines, which decor magazine is your
fav
lately? I am still missing Domino...
{Images vie
Elle Decor
}