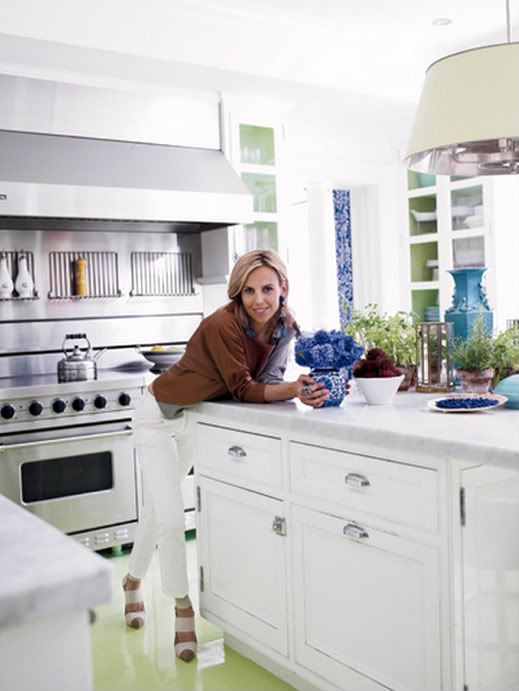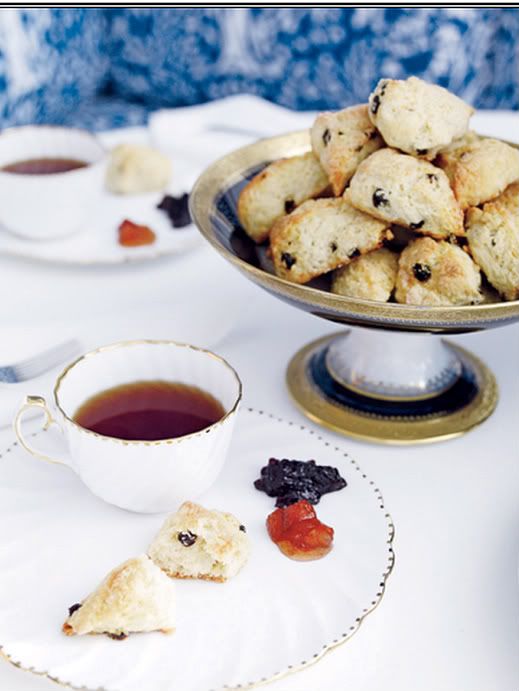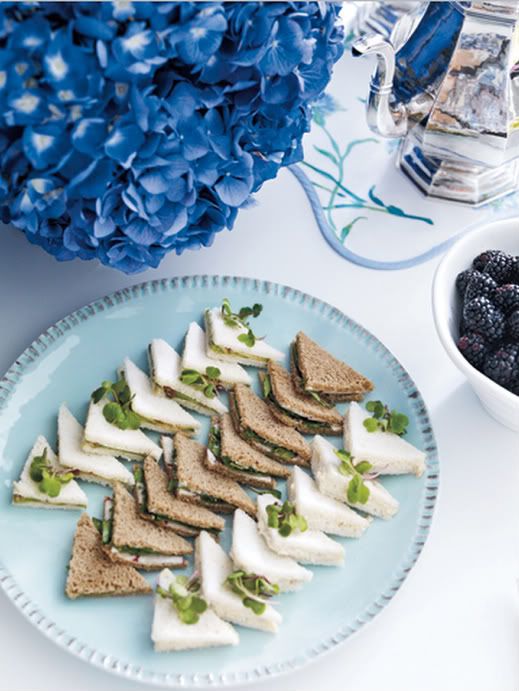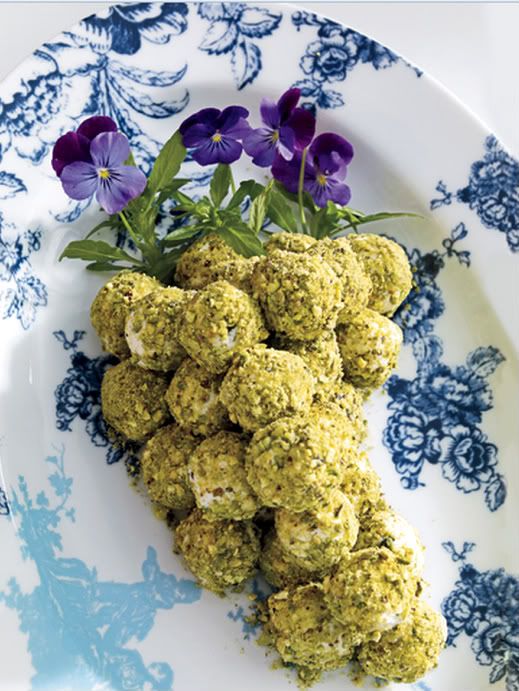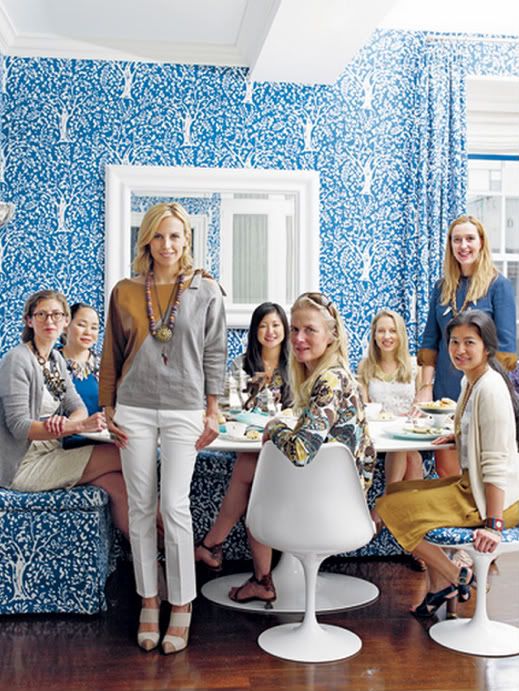 You have probably seen this spread done last year about Tory Burch's hosting style!
I really love the simplicity yet chicness of of her entertaining..something I strive to accomplish in my own get togethers! A classic statement of mine are the mini sandwich..so easy to make! You can easily find in my tables the
tomato with basil mayonnaise
or when I am running out of time I just buy an egg salad from the store process it until is very mushi with some curry, peeper, etc...and voila you have two set of sandwiches and 5 minutes...and they really dress your table!
Sweet white scones
are delicious with fresh jam and butter...and really have such an English vibe to it...it reminds me of my childhood! Keep reading to get the recipe of her Roquefort grapes (I think I might try them this weekend!).They look like fun!
When it comes to the decor of her kitchen..how fabulous is that high-gloss mint green lacquer floor?? perfect balance with all the blue&white going on!
What is that one dish that you put together when hosting a party (tea, lunch, etc) that always works and you do it in just 5 minutes? Would love to know!



Roquefort Grapes

Serves 25

1/2 lb Roquefort cheese
1/2 lb cream cheese (not gum-based)
1/4 lb pistachios
1 bunch (about 1 lb) seedless green grapes, chilled

Thoroughly blend the cheeses, then cover and refrigerate for 2 hours. In a food processor, chop the nuts finely. Remove the grape stems. Coat each grape by flattening a small amount of the cheese mixture in your palm then rolling the grape and cheese between both palms; transfer to a waxed-paper-lined pan. Refrigerate for 3 hours until firm. Roll the grapes in the chopped pistachios to cover completely. From Glorious Food (Stewart, Tabori & Chang)



{Image from

Elle Decor

via

Brunch at Saks

}