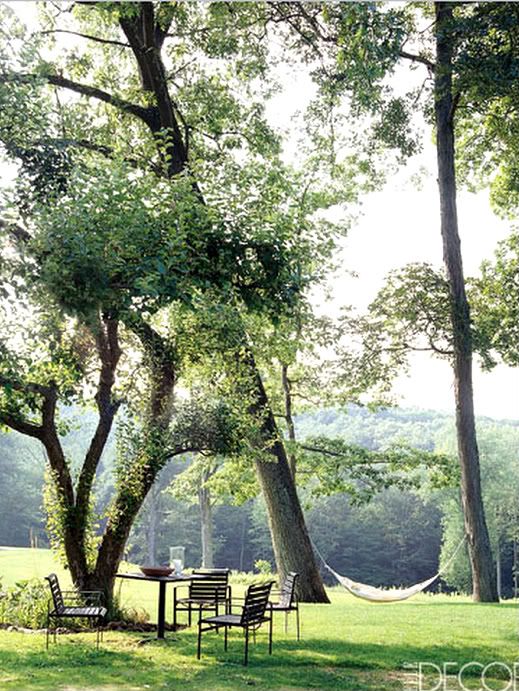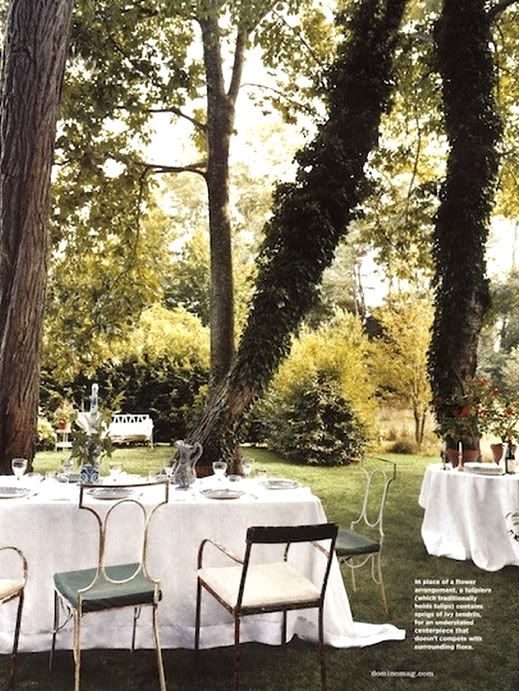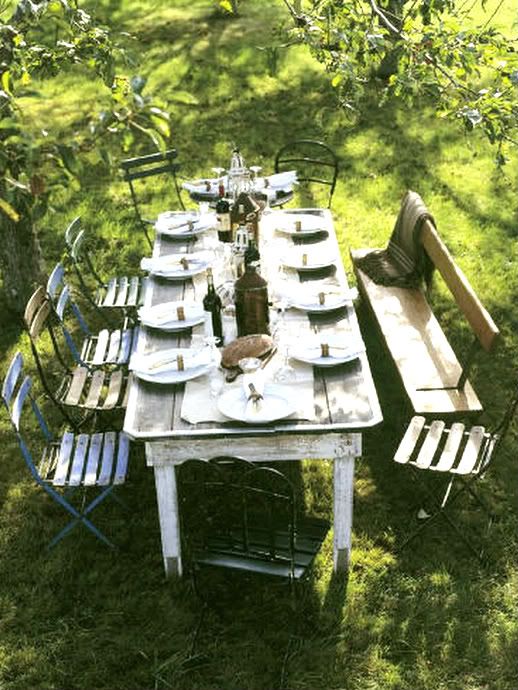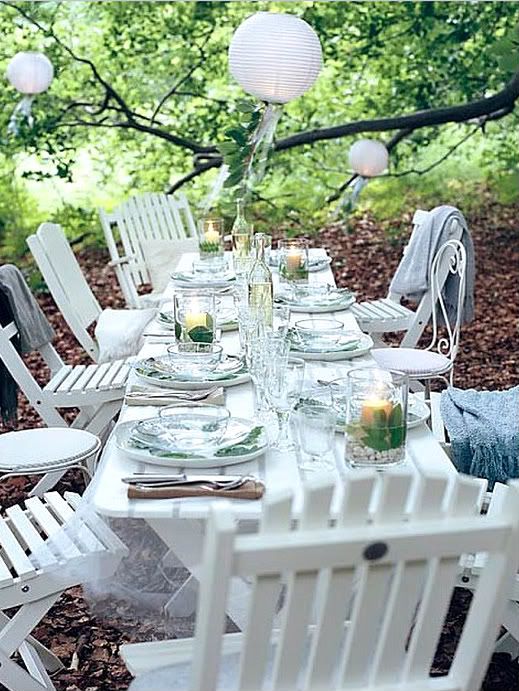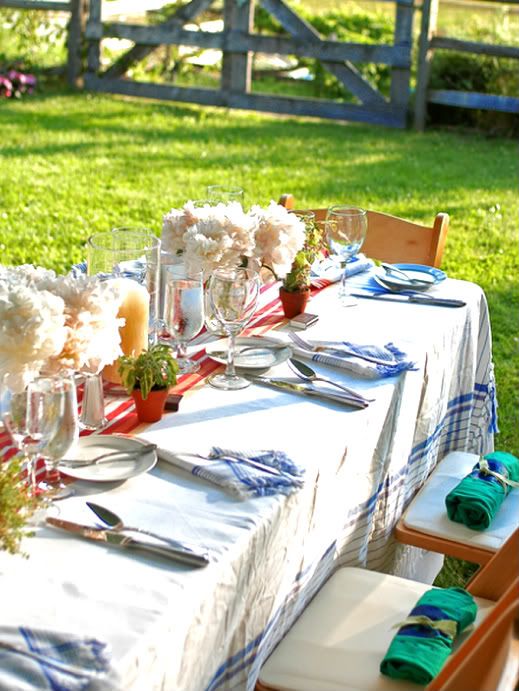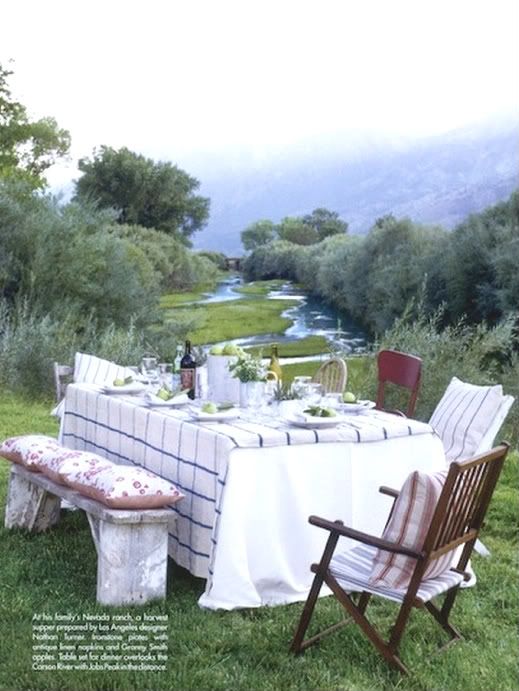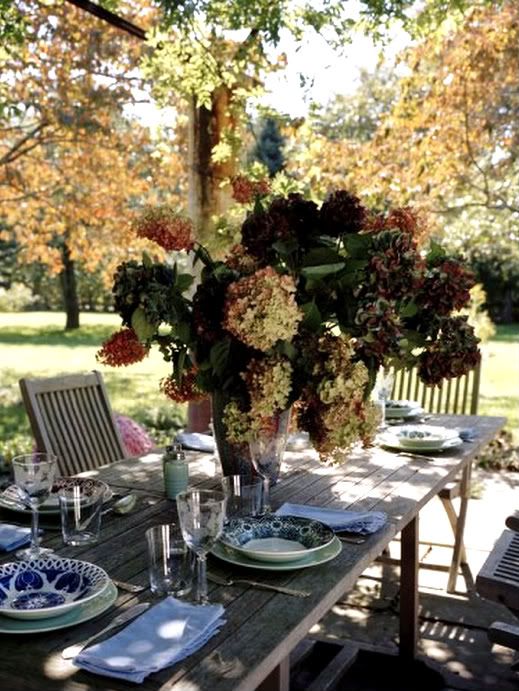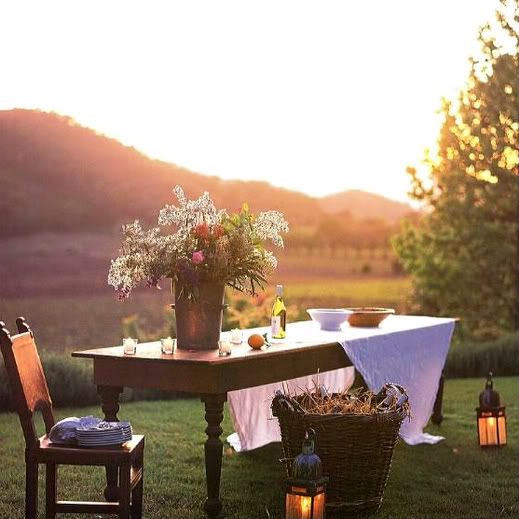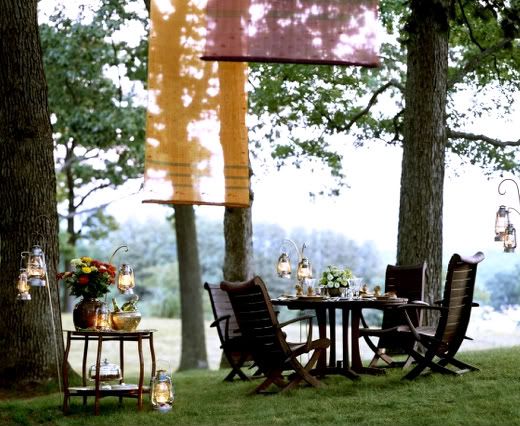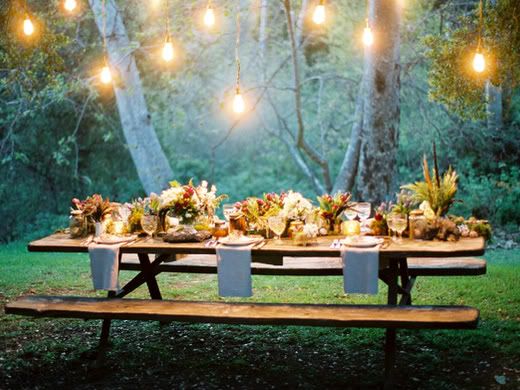 I am totally looking forward to some
al
fresco dining this long weekend! And I am totally inspired by these casual & chic
tablescapes
. Nothing like a cute flower bouquet and the attention to details ....
napkins with little bows
, having pillows for the wood chairs, or a couple of blankets thrown around and some cute candlelight, to create a fabulous ambiance!! I am having a phase of using kitchen towels instead of napkins and placing them under each plate...looks super cute!
These pictures makes me want to start packing my basket and drive to to the closest park..pick a nice table under a tree, set the table and wait for our friends to arrive..!
Any plans for the weekend?
More Al Fresco dining
here
&
here
!