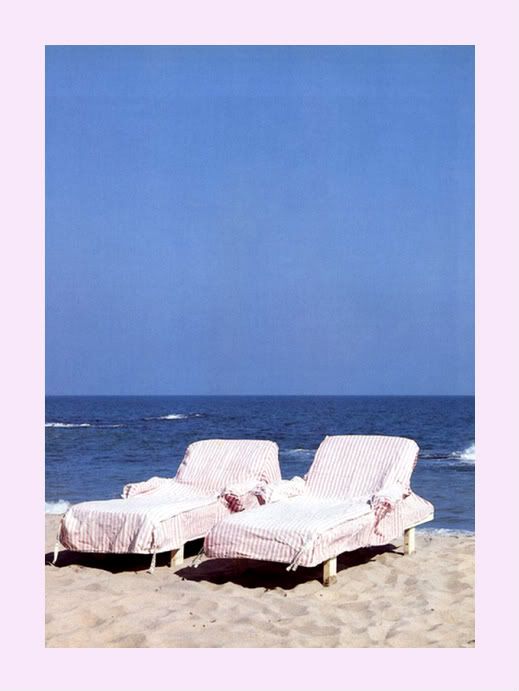 Are you running around... just take 5 minutes...imagine yourself sitting in this very shabby chic deck chairs... feel the breeze in your face...the sun in your skin... and the feeling of total content in your heart..... just by simple being...!

..now go back to do whatever you where doing carrying the same feeling!!!
Hope your day is going great.... I really needed to take this 5 minutes!!!
{Image via
Shabby Chic
}