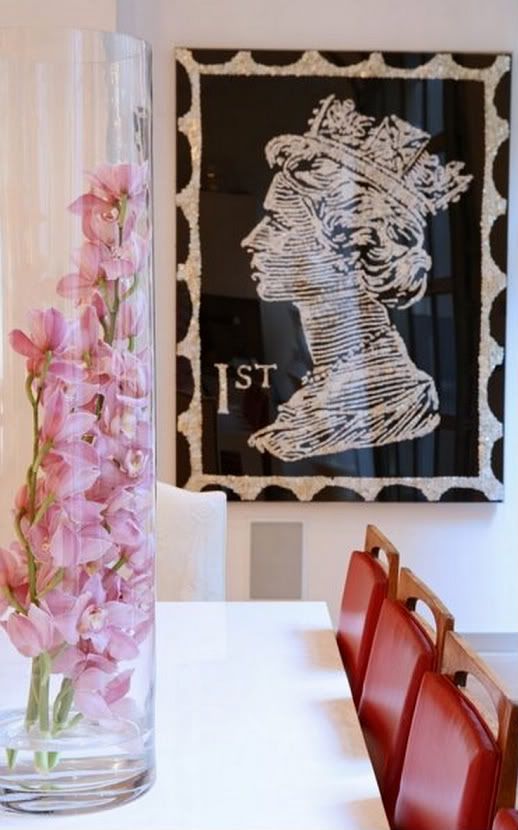 Don't you looove how just a simple long glass jar with some luscious flowers against some fabulous art creates drama in the decor? I saw this picture a couple of weeks ago as I was looking at the portfolio of
Sixx Design
(from the Bravo TV show
9 by Design
), and I just couldn't get it out of my mind. Love the fact that is very practical (we all have one of those tall glasses in our house) yet does not go unnoticed... instead of a traditional bouquet I am going for more drama this weekend!!
Have you used your tall glasses like this before? How about that print...?? Although I must say...there is only one Queen in my house...and it's not Queen of England!! (tease, tease!).
Hope you are having a fantastic Friday!!!
{image via Sixx Design}