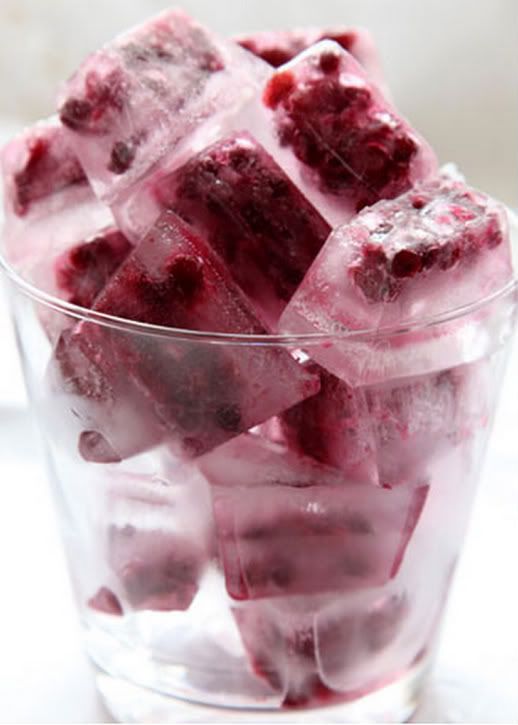 Entertaining is all about the details...and nothing like strawberry ice cubes to wuaw your guest and enjoy a fabulous white zinfandel (or any sparkling wine or cocktail). Not only brings some pizazz to your drink but it really tastes good!
Do it the night before... .just wash the strawberries, cut them in small pieces, place them in your ice cube tray (if you want to go extra fancy use a heart ice tray or any fun shape)...pour some water (I use bottle water....just in case I don't want to ruin any wine with funny tasting water)...and voila....you have fabulous looking ice cubes!!!

I only try it with strawberries..have you tried doing this fun ice cubes with any other fruit??
Hope your having a fabulous Monday!