"P is for princess and pink and party and polka-dots and presents and playtime....and please come..." What an adorable way get invited for a Princess Birthday Party! It all started with a friend asking me for some help with her daughter's Birthday Party....and with my two boys I never get so see much pink around the house much less think of a princess party (and you know how much I love hosting parties)...so I jumped at the idea!! And here is the end result...!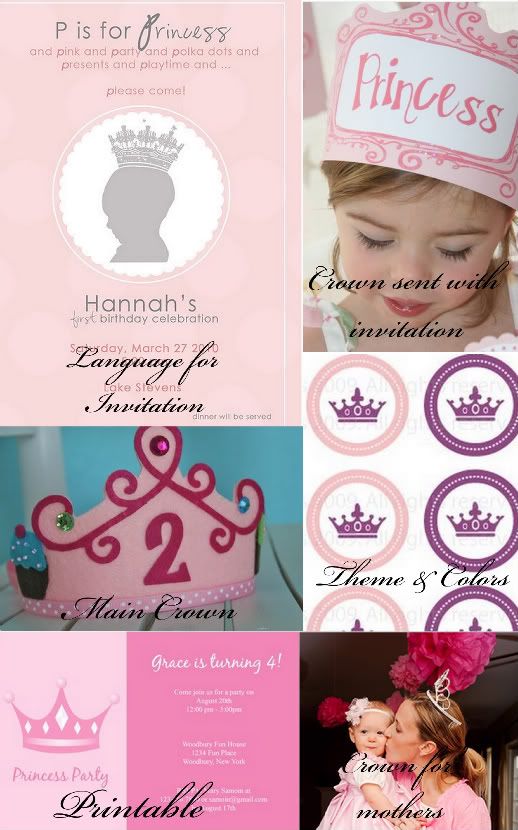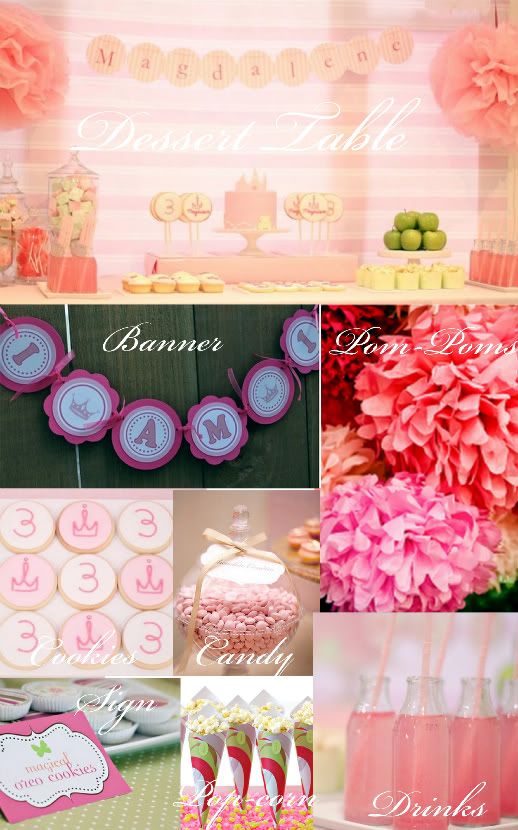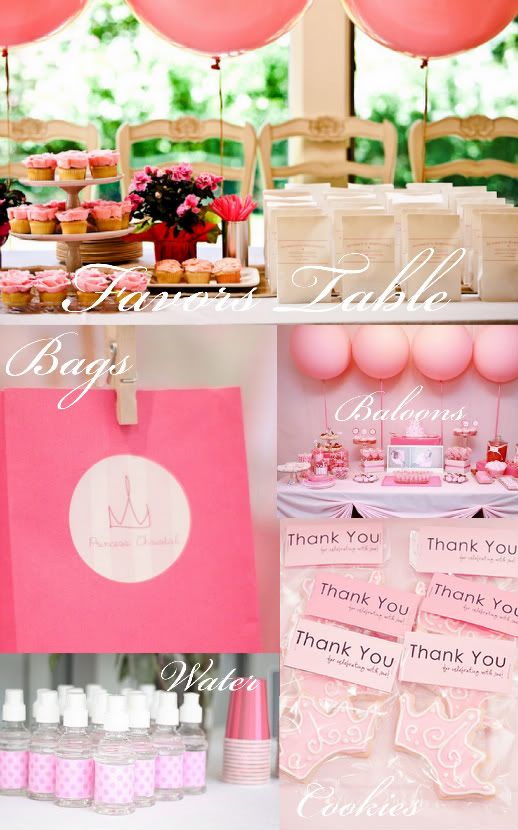 I posted the pictures on my

Facebook page

before but I got a couple of emails so I thought maybe it was better just to share it with all of you!! I tried to make it as practical as possible so most of the things I picked are actually printable that you can just download and do-it-yourself! You just need a couple of punches, good paper and lots and lots of tissue paper!!




My secret for kids birthday is always KISS (keep it simple silly..!)..choose one or maybe two designs (for the cupcakes toppers, banners, etc) and repeat, repeat, repeat to create the overall wowness look that we all like!!


Hope you like it!! Thanks Shannon for the opportunity of diving into all pinky things!!

Here are the links for the party..

1. Printable Princess Party Set Includes Crown + Cake toppers and we are using the place cards for the goody bag and all the candy bar signs

2. Printable Round Stickers - Pink Crown
She is only going to use the pink crown with puncher and extra paper

3. The invitation link is here but basically she did the same desing from the invitation language (P is por princess..etc) in pink and place a picture of her daugheter wearing a crown

4. Princess Banner


The idea is to do lots of pompoms in two different shades of pink over the the cake table (here is tutorial for pom-poms. The popcorn cones are going to be places in the center of the table that they are sitting (here is a tutorial for the popcorn cones)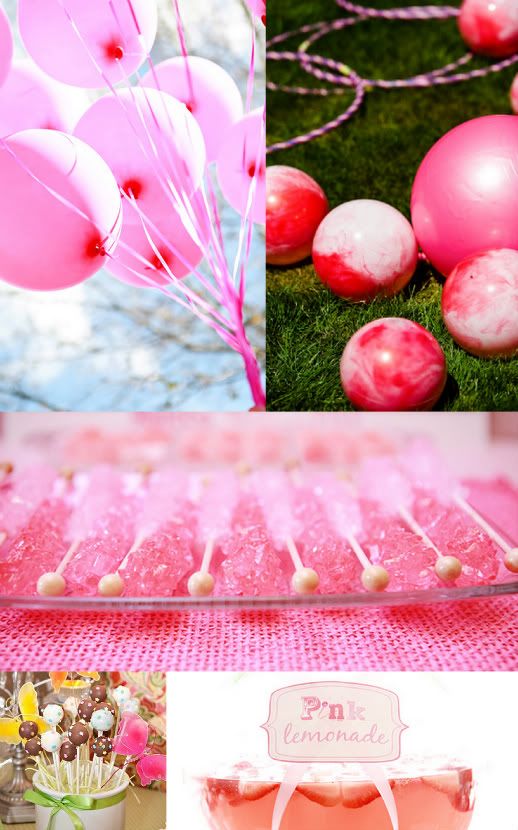 Outside all the playing balls, etc are of course going to be pink...!! and this would not be a party without some cake balls!!!

Hope you like it and if you have a daughter, niece, friends that you might something useful from all these!!