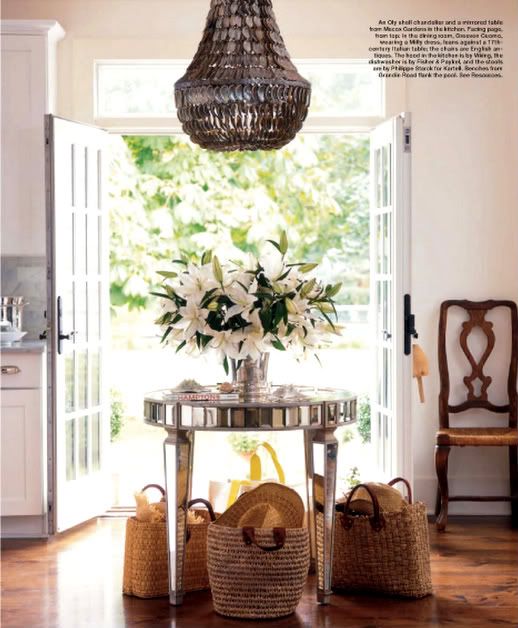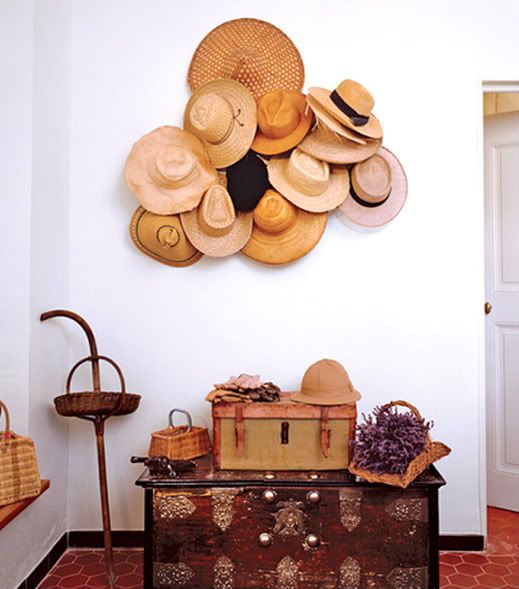 "Even the simplest wicker basket can become priceless when it is loved and cared for through the generations of a family."
Love the idea of creating little traditions when it comes to decorating... and early spring it's all about putting away your winter decor and bringing out all the spring and summery pieces! ... why not decorate your house with it, by displaying your collection of beach baskets & hats? Not only it will create a more beachy vibe.... plus is very simple & chic!
Don't you love wicker baskets? Not only they are very fashionable to carry to a day at the park or the beach...it can also be very stylish when incorporated into your decor! ... and how about the mud room in the main house with the cute beach hats collection??
Another way to bring some summer vibe would be to fill your glass jars with beach shells and sand..what other way do you like to decorate to bring a summer vibe to your home?