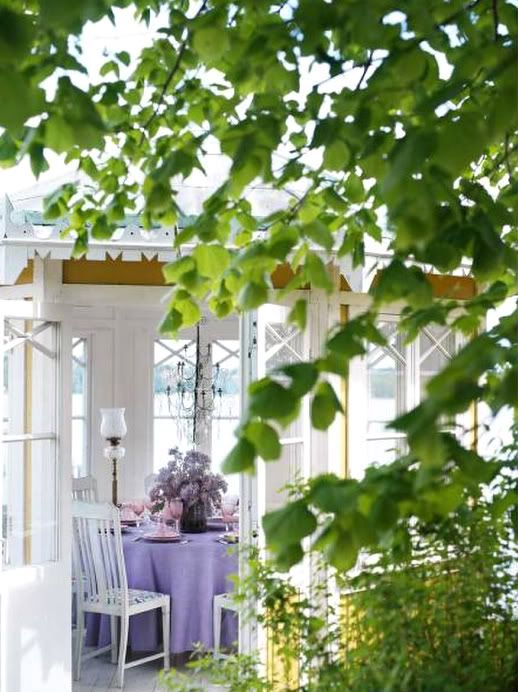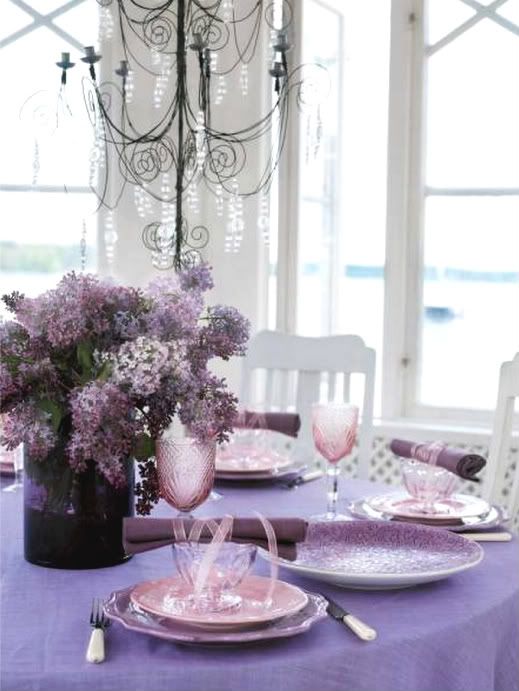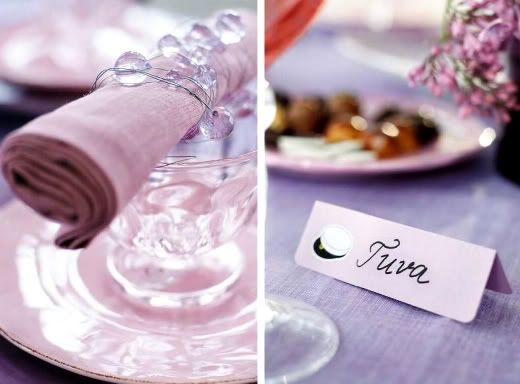 J'adore purple! There is a sophistication to purple that allows you to have a very chic tablescape with just simple details.... and you have a perfect excuse to have a fabulous lilac flower bouquet!!!
I have my regular table clothes but when it comes to setting a special table in a different hue I just buy a piece of fabric (usually at
Anna's Linnen
) and glue the edges. You can also use the same fabric for your napkins (I love it because it gives a more cohesive look..and you end up saving money). Here is a tutorial for
no-sew DYI napkins
... it's so simple once you get use to it, you are going to make napkins in all colors & materials! If you keep the table cloth and napkins in the same color and material is much easier to play with different plates in different colors and still get a very chic spring tablescape!
...and of course don't forget the champagne!