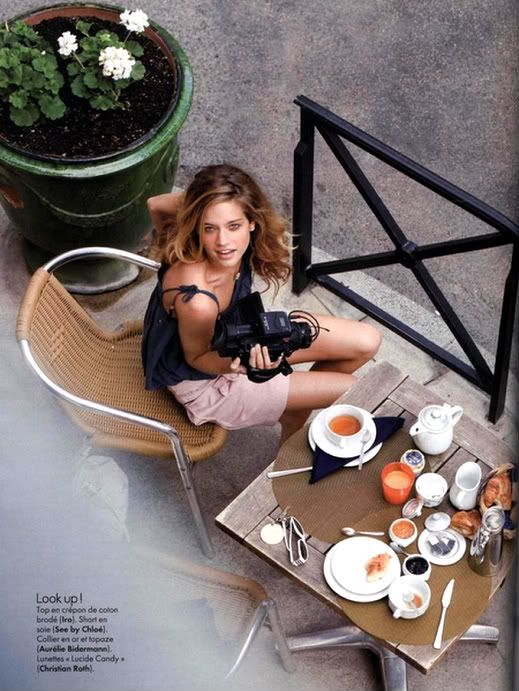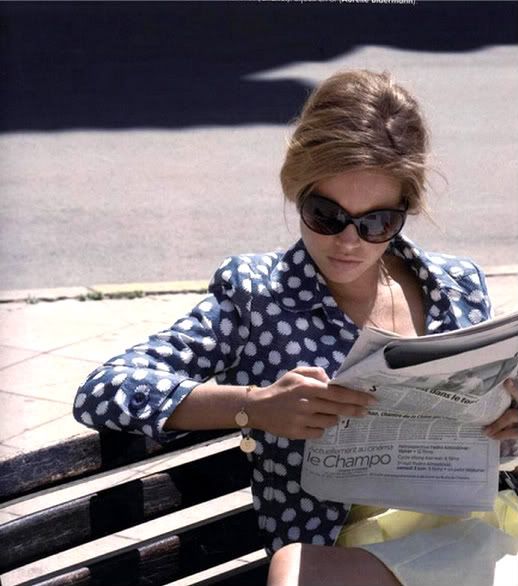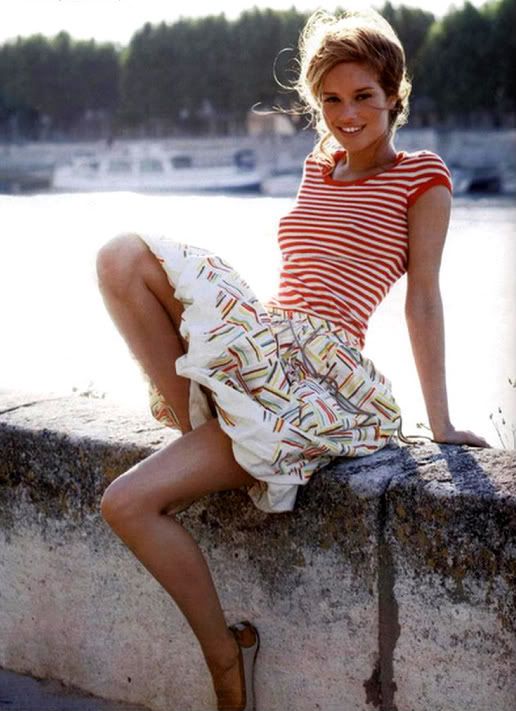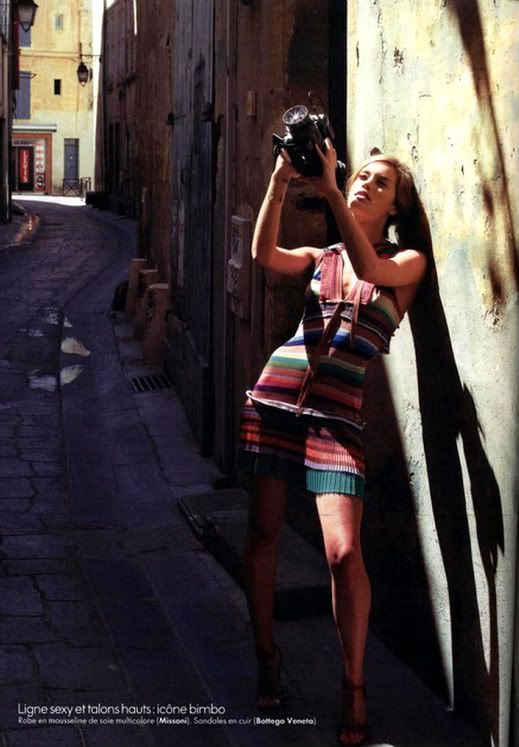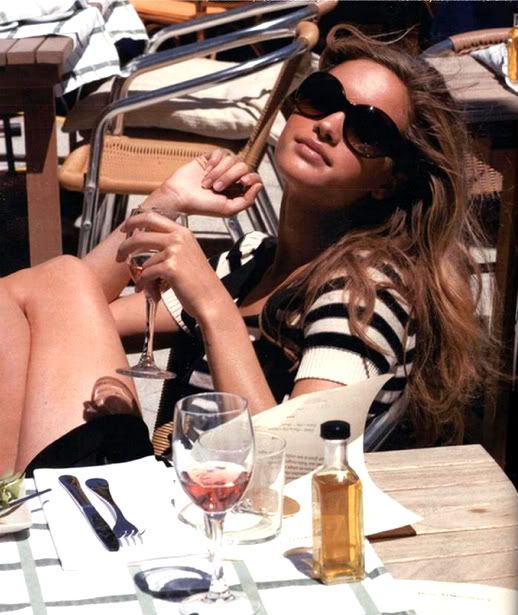 ...Now if I am in Paris, this is what I would love to do and how I would love to look like!!
Having a late breakfast in a little outside coffee, catching the world news, strolling down the street (I am totally wearing my long scarf with a white dress this weekend!)..., some pictures taken, some sight seeing....and finishing the day with a late lunch drinking some fabulous wine...!!! Love all the outfit inspiration, great for a weekend trip...stripes, shorts, cute skirts and fabulous dresses!!!
How would a weekend in Paris sound?? Ont une journée fantastique!!!
{Image via
Dress, Design & Decor
}