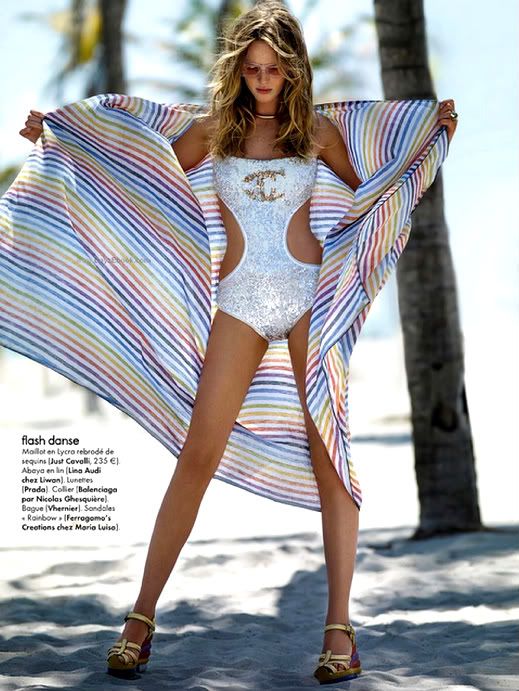 How insanely glamorous is this Just Cavalli swimsuit? Thank you to a fabulous reader I realized (that's what happens when I don't wear my glasses) that it was not Chanel (as previously posted) but Just Cavalli!!! This girl still rather dream of Chanel, sequins and some beach time!!

Hope you enjoy some good weather this weekend!!
I love for this blog to be an open forum and if I make a mistakes I am all about learning from them.... but if you are going to leave a nasty comment, just leave it with your name don't leave it anonymously....
{Image via
Models
}