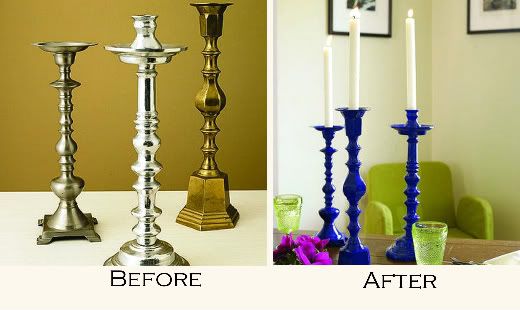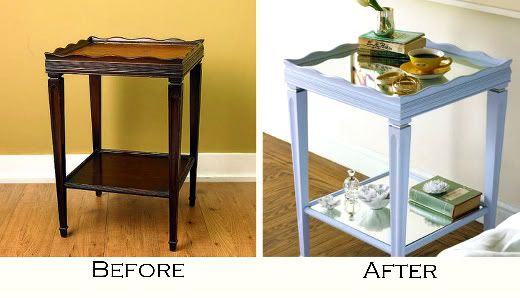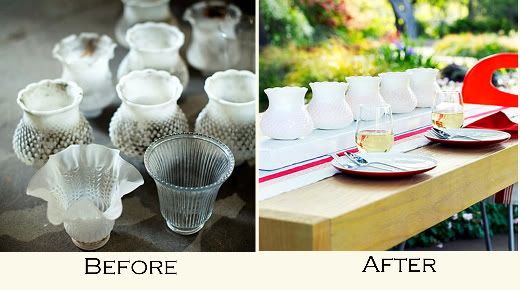 Loving all these project inspirations....!! Nothing like a little (or a lot) of spray paint and some imagination.....!!


Last week doing some flea market damage with my mom, I found the perfect new coffee table for my family room (and my husband asked, what was wrong with the one we had...?). So this past weekend I rented a sanding machine and got my hands dirty (between my son's birthday party and entertaining my parents..). I am one spray can away from finishing the table and I am loving in it!! What it was once an old cherry square coffee table is now a deep chocolate brown fabulous new table!!
Lately I am in the "what else can I spray paint" phase?? How about you, any cool project you are working or want to work on?
{Image via
Sunset Magazine
discovered via
Bella Maison
}