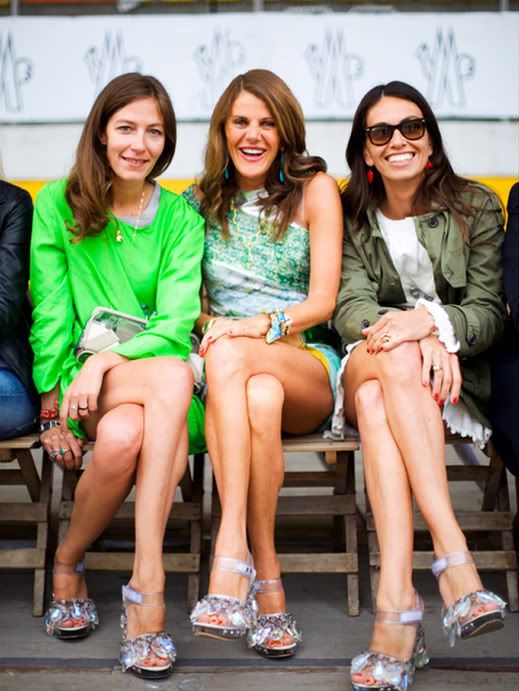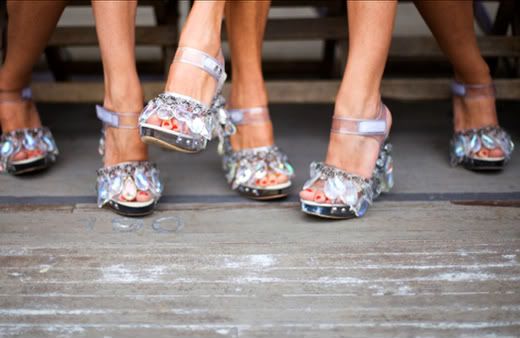 "ACCESSORIES LIFT SPIRITS
ACCESSORIES LIFT TASTES
ACCESSORIES LIFT FASHION"
Kudos to the Prada PR people that are behind this absolutely first! When have you ever seen the queen of fashion Anna Dello Russo with her fabulous assistants Viviana and Aurora.... all with the same pair of shoes!!! What a fashion statement!!
Love me some Prada Chandelier Shoes!
{Image via
Garance Dore
}