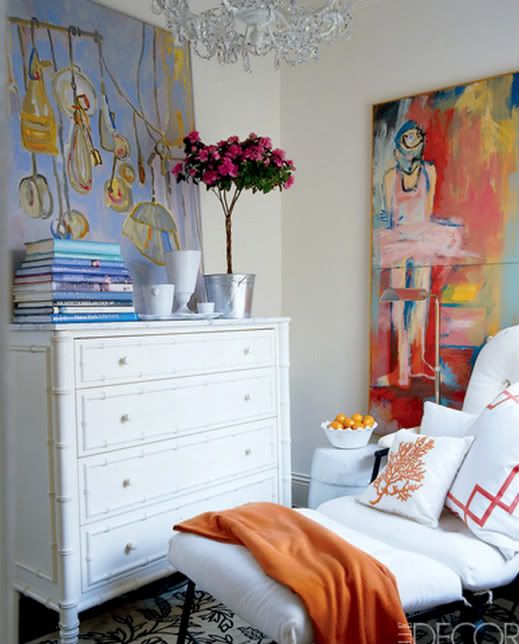 Nothing more chic when decorating than original paintings....!! Love walking into a home and seeing an original here and there... it just adds a level of sophistication and style to it!!

That's is the reason that I am so happy to partner with Erica from Studio Eriksdotter for the next giveaway....one of her original paintings!

Born and raised in Sweden, Erica Eriksdotter's gift for painting surfaced early in life. Inspired by her grandfather's talent as a child, she started working with water colors and sold her first paintings at the age of 10.


"Painting has always been a creative outlet for me, but lately it is more than just painting," says Erica. "It is letting go of the fear and allowing myself to trust my hands and my talent. Each painting is more than just paint on a canvas, it is a story and each layer forms that story for the viewer to enjoy."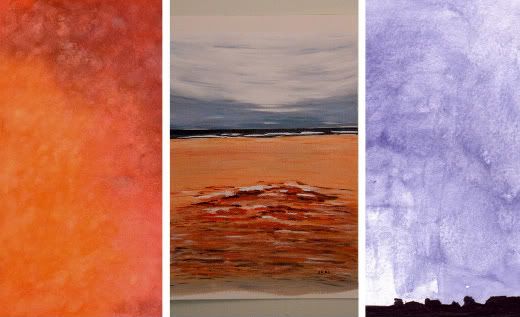 "I hope to inspire, make people happy with my art and strive to make the viewer aware of and believe in the vibrancy of life. It's all about celebrating life with color and hopefully bring joy to the room and the viewer."
Not only is she super talented, but working with her on this giveaway I got to meet a fabulous, super nice artist full of energy & joy!

For a chance to win one of her paintings, you need to:

*Become a "follower" of Everything Fabulous. To do this, just click the blue "Follow" button at the top of the first row.

..Good Luck!!! If you want to double your chances of winning, mention this giveaway on your blog or twitter (@everythingfab) and leave a second comment letting me know!!!

Don't forget to stop by Friday that we have the
Style series
with a fabulous guest blogger!