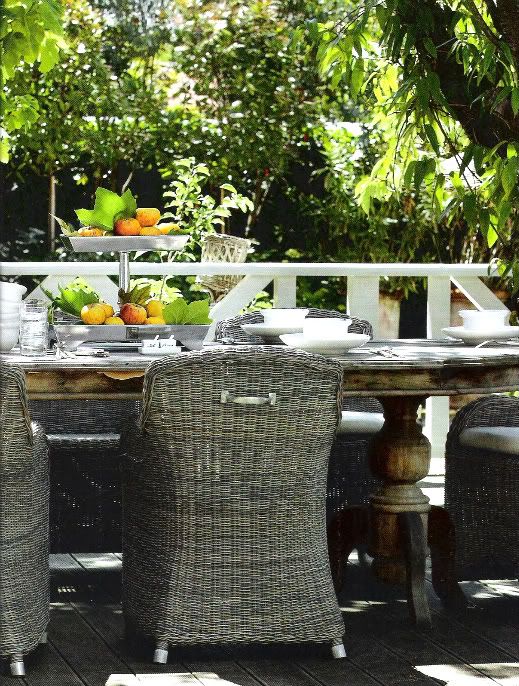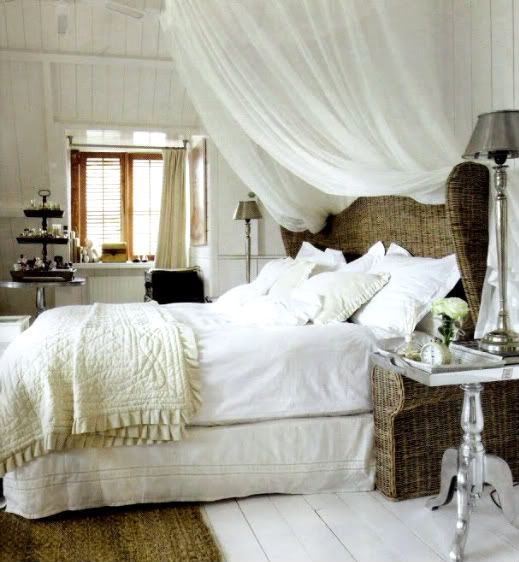 "It's one of the reasons people love to go to Provence, not to see what is new but rather to relive the magic of their first experience there. It's comforting to know it will be just as you remembered it."
Dreaming of
al fresco dining
with friends and family in a beautiful
cottage in Provence,
surrounded by touches of rustic rattan.... adding that special French provincial charm!
Don't you love how certain materials evoke certain regions, or time period... and how by incorporating them in your decor you can create a vibe of it in your own house?
How is your day going? Only two more days to go......
{Images via
Linens & Lavender
}