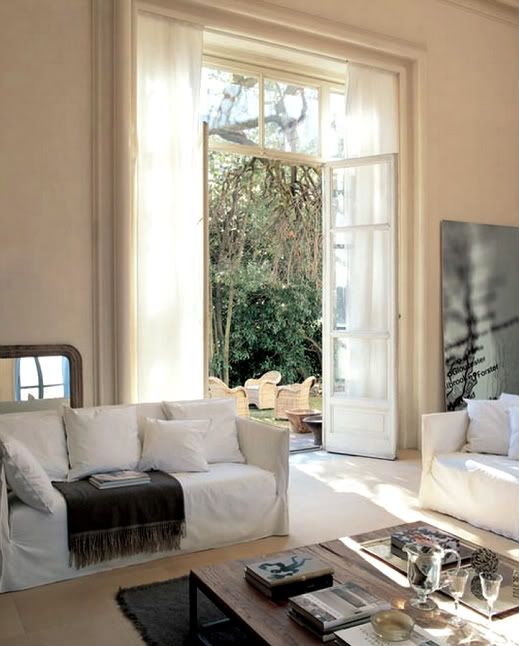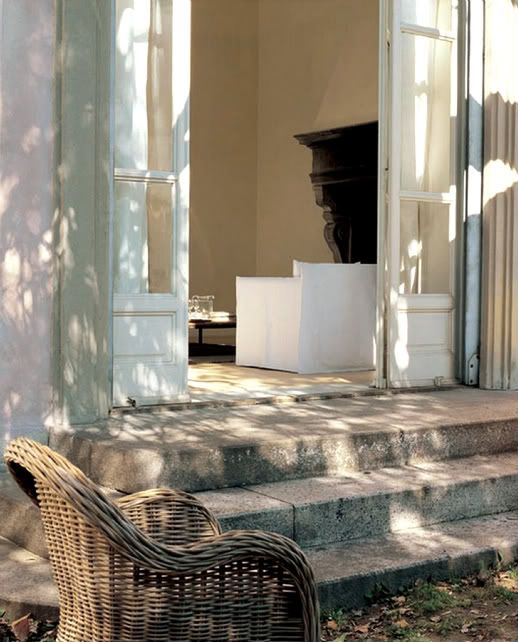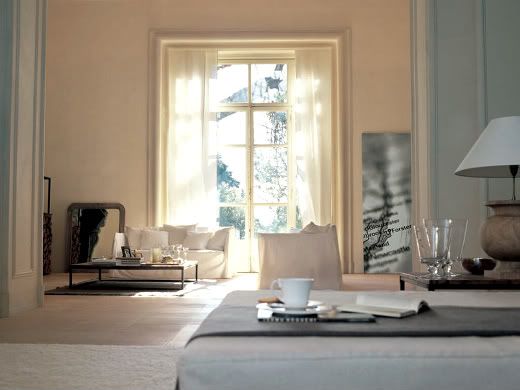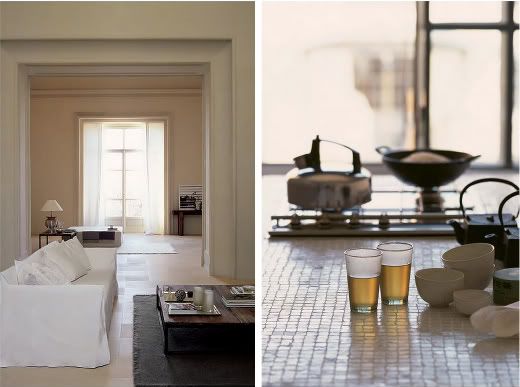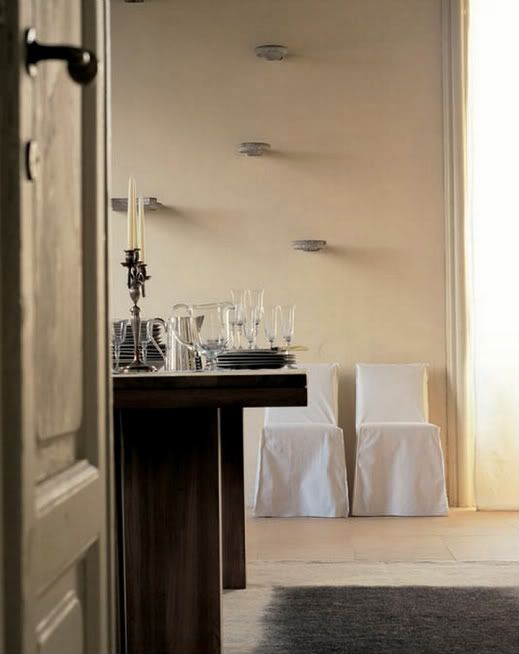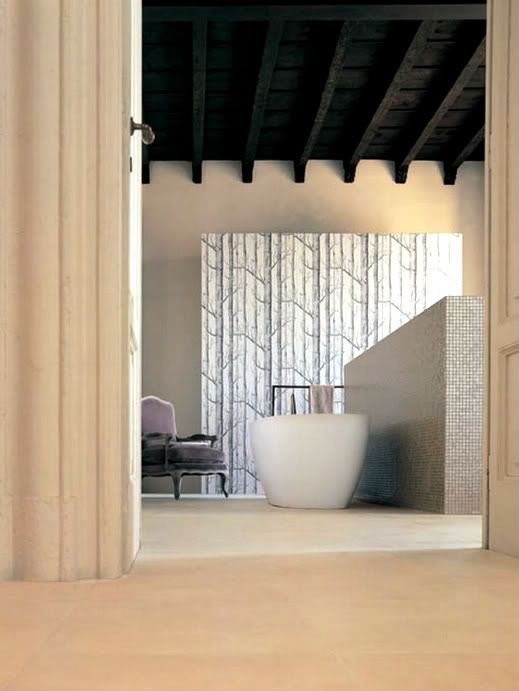 Love how the morning light just seems to invade this home! How nice would be to wake up in such a serene place... full of soft ivory shades and neutrals hues..! Now imagine just adding one soft pink flower bouquet.... magic!!!


Sometimes when I feel I keep
piling
in my decor... I stop and I go back to basics... and then I suddenly appreciate again everything I put back....! Going back to basics sometime helps you appreciate things in a new or different perspective...! Like in life...
isn't
it!
How about you, do you sometimes feel like you are just
piling
up in your decor? what do you then?