Here are a couple of things you can do with some pretty Apothecary Glass jars also known as Glass Canisters:


1. Fill them with Pretty Flowers!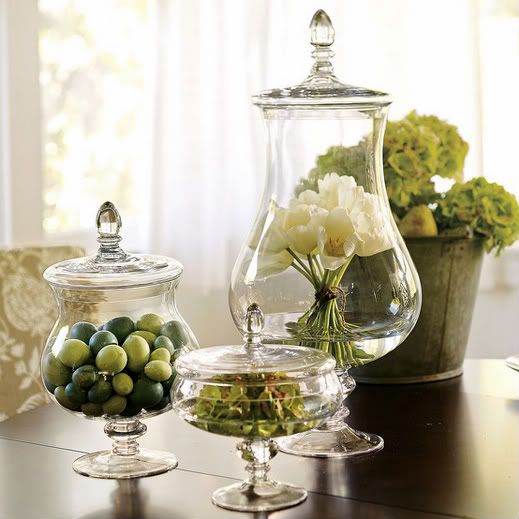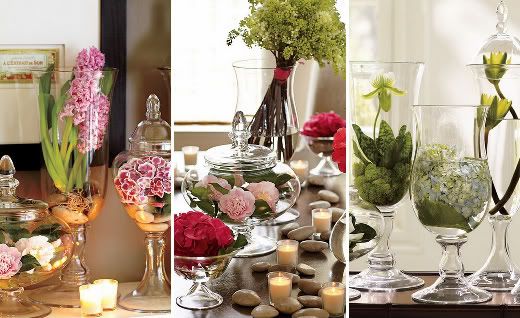 2. Display your Collection!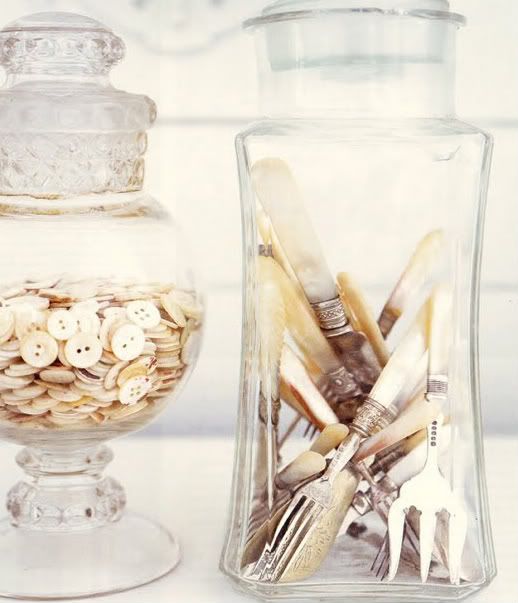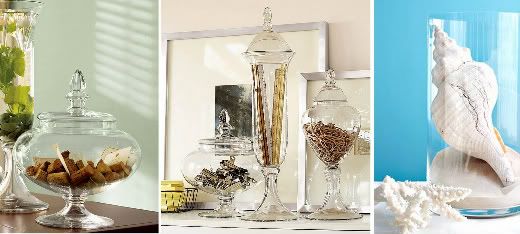 3. Decorate your Bathroom!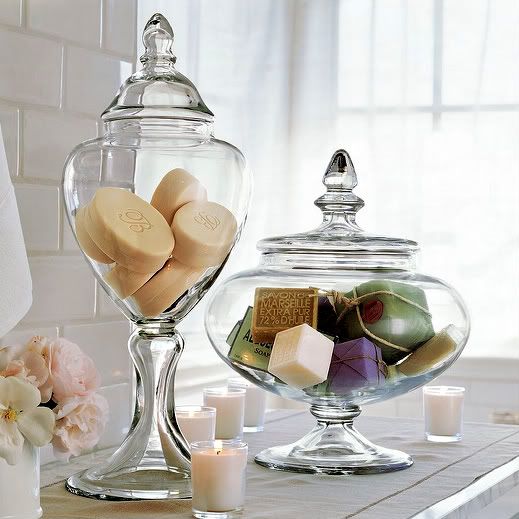 4. Fill them with yummy Candy & Food!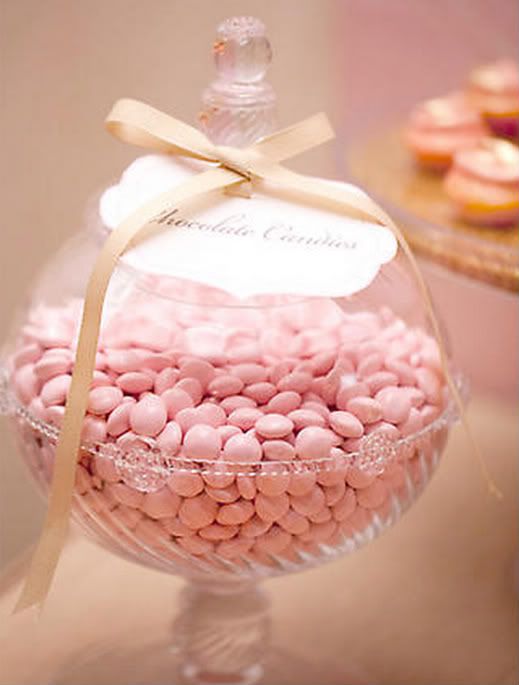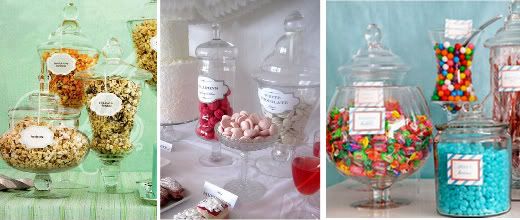 5. ...or Just simply leave them alone!!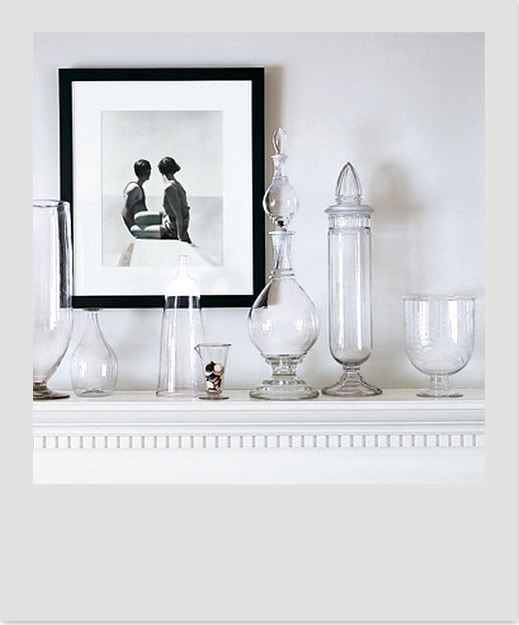 ...whatever you use them for keep in mind the fabulous rule: Different heights in odd numbers!!!
Hope you are having a fabulous day!