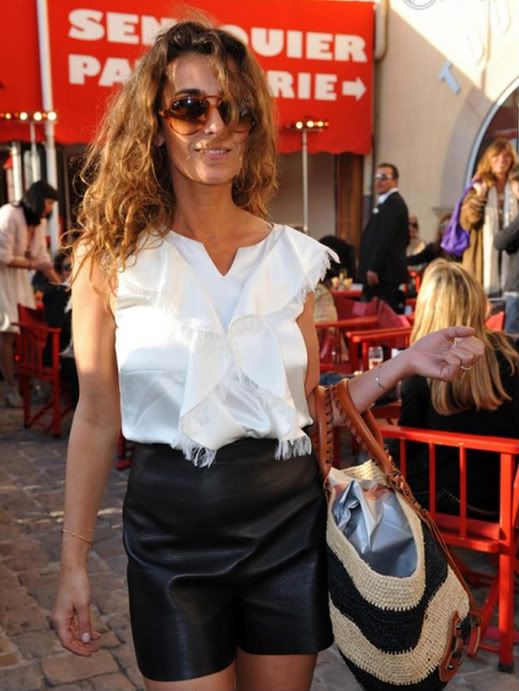 The ultimate Riviera chic tote!! I guess if there is one more accessory to splurge before the end of the season...this would be it for me! And to judge by sales... I am not the only one crazy about this bag...Sold out at Barney's, and the green one I saw at Balenciaga last night, sold out by this morning...!
I think every summer wardrobe should have a cool raffia tote... and if it's dyed raffia even better!! The perfect accessory for a day at the market, brunch with friends..! But if I have this Balenciaga would love to bring some fun to a more traditional look as Mademoiselle Agnes did in St Tropez! Tres chic!!
Hope you have a fabulous Friday!