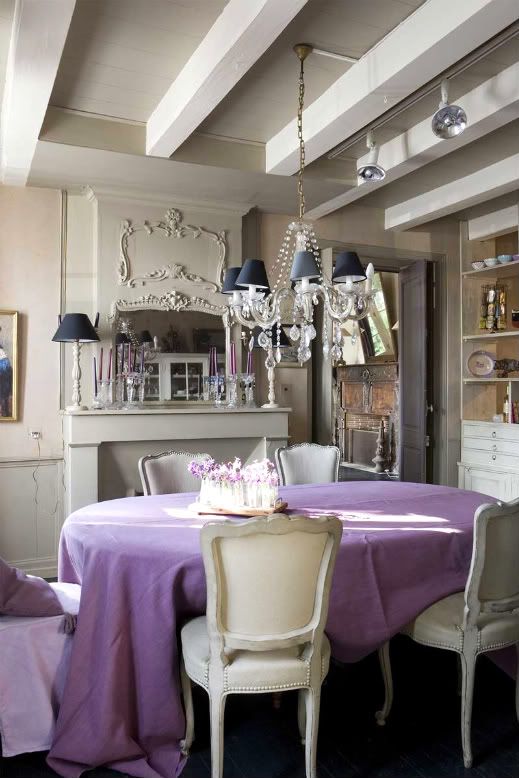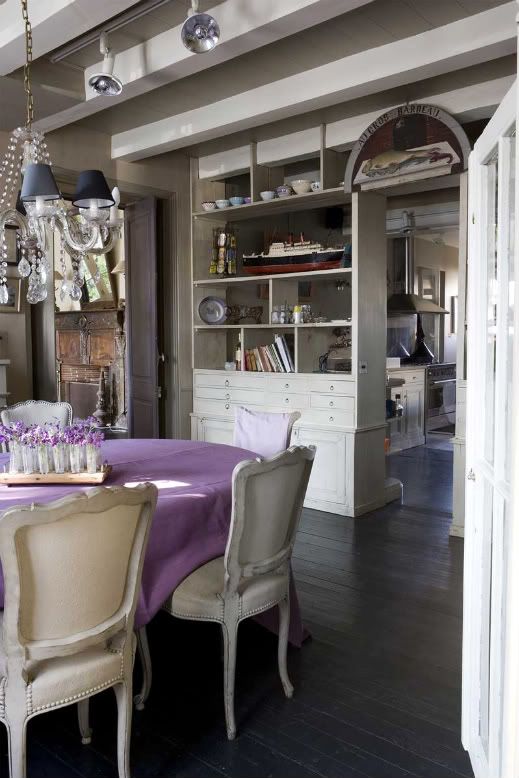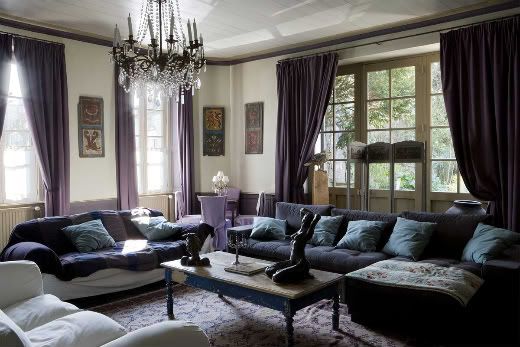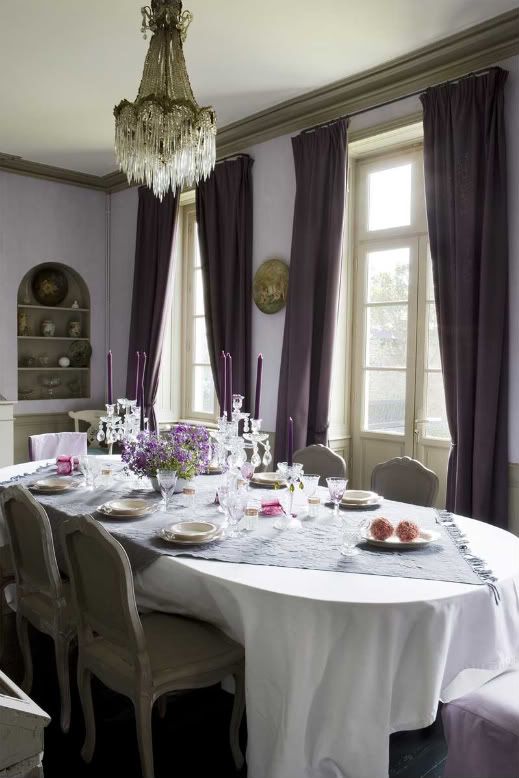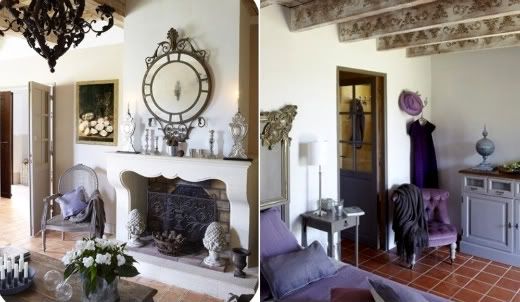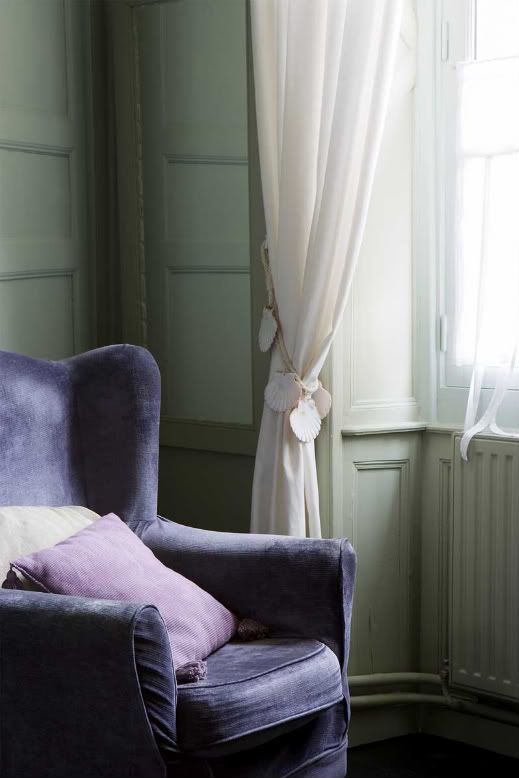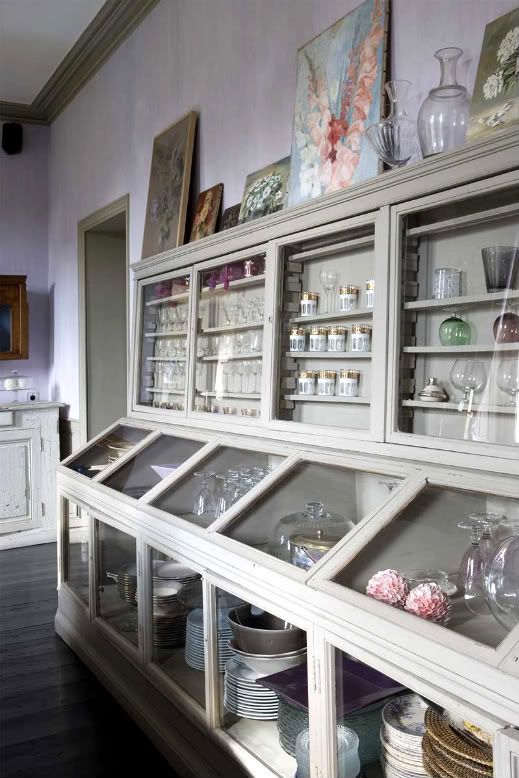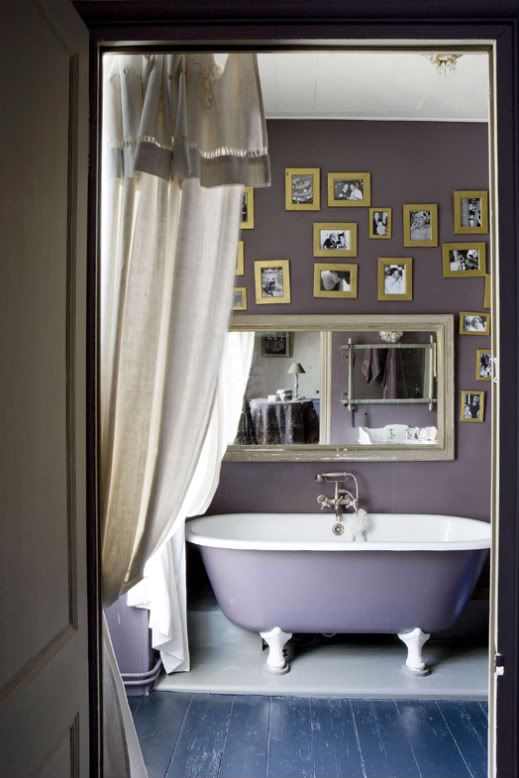 "Purple is royalty. A mysterious color, purple is associated with both nobility and spirituality. The opposites of hot red and cool blue combine to create this intriguing color."
What a charming Hotel full of lavender accents! Makes me want to run and get some luscious
lavender
fabric for a fabulous table cloth! The drapes in dark purple add such a royalty vibe to the main dinning area... and I am totally in love with the velvet chair *sigh*. And how cute is the bathroom?
I wouldn't mind spending a weekend in this Hotel that exudes European charm!
{Image via
VT Interiors
}