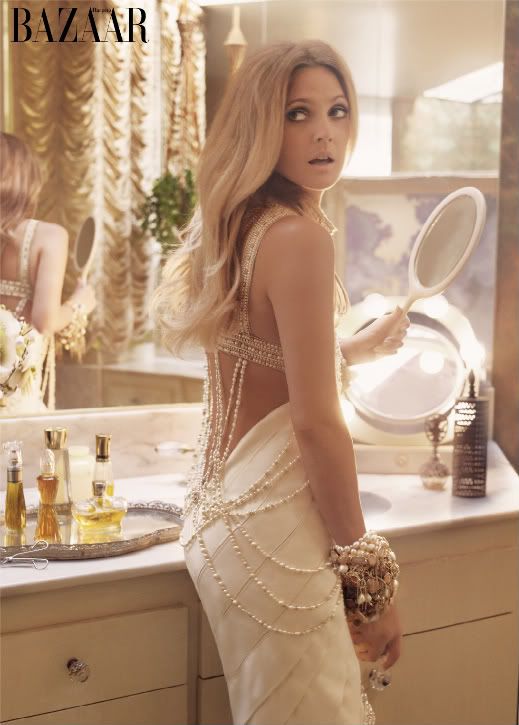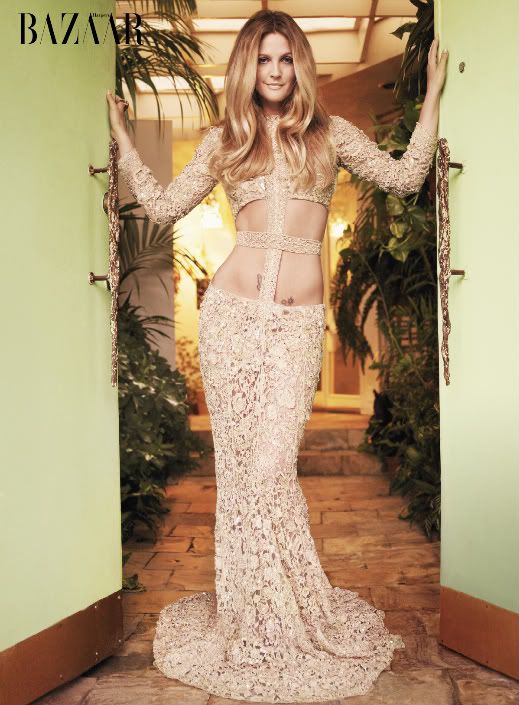 After a lifetime spent in the public eye, Drew Barrymore is coming into her own and in the October issue of Harper's Bazaar, the movie star talks candidly about her relationship with Justin Long, her lifestyle, personality and body image. The photo spread captures a glowing, glamorous Drew, posing in provocative gowns by Givenchy, Chanel Haute Couture, and more.

On her lifestyle: "I actually really love to lie in bed, watch TV, be a total sloth, and eat my favorite food: Kraft macaroni and cheese. Last night I was watching The Next Food Network Star, eating mac and cheese, and feeling grand. And that was after I wore a sequined Givenchy gown with giant holes cut out of it."

On her body image: "I feel like some of my baby fat is going away," she observes, "and that's not just physically, it's psychologically. I think that your body is in tune with your mind and your spirituality and your heart. If things are going better, I just think you look better.

Love the fact that she is looking everyday more fabulous... it's actually quite inspiring!!!

Hope ou had a great day today!!