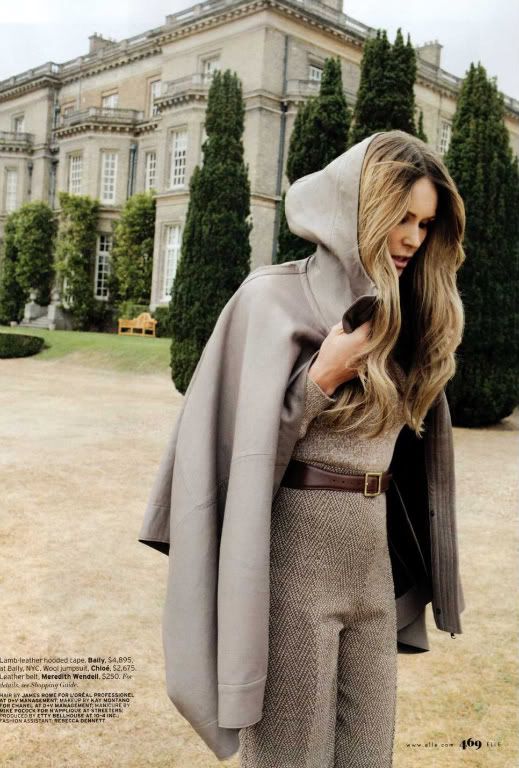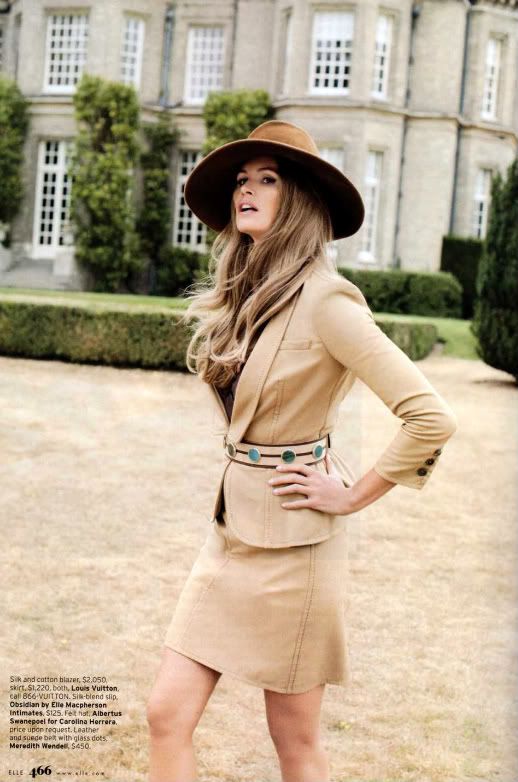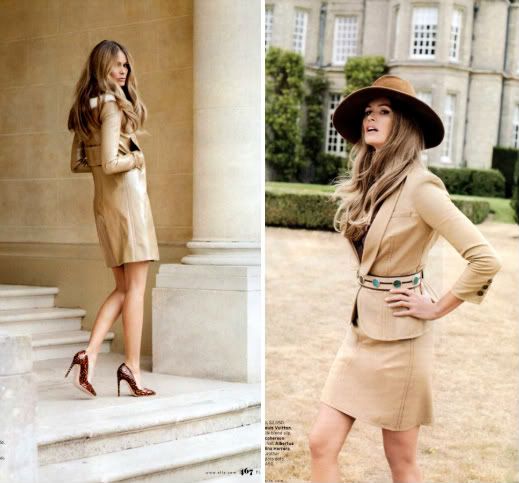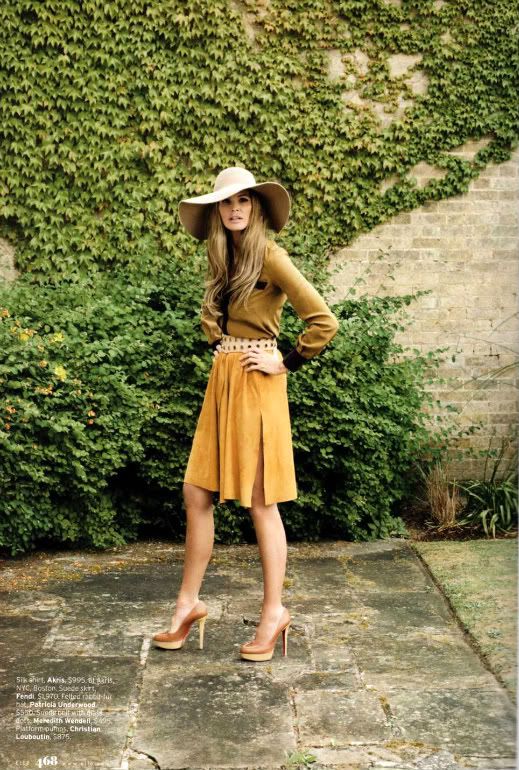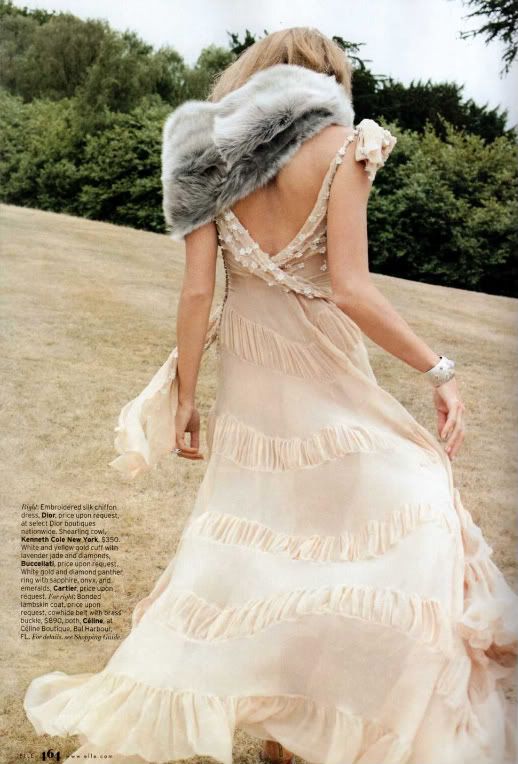 Nobody does sexy sophistication better than the always fabulous Elle McPherson.. specially when it's flaunting the it trends for fashion in a stately manor in the English Countryside....!
Head-to-tone hues, high waisted pants, luscious capes and fur collars all the the new season color palette of camel, naturals and greys......
How adorable is the second to last look with the big hat...? Love it!