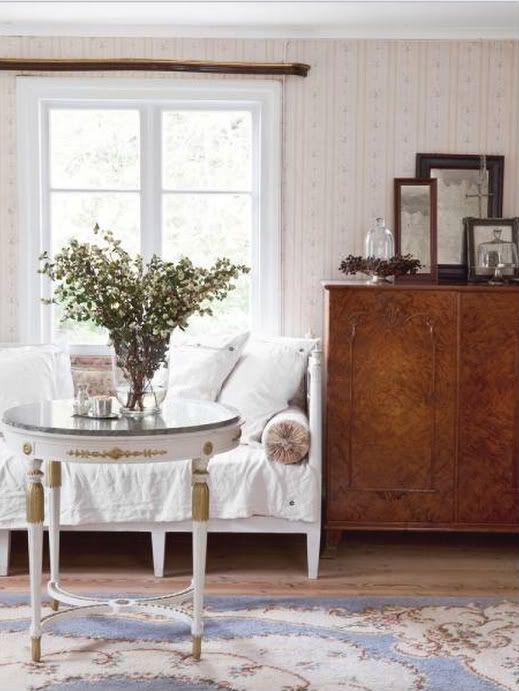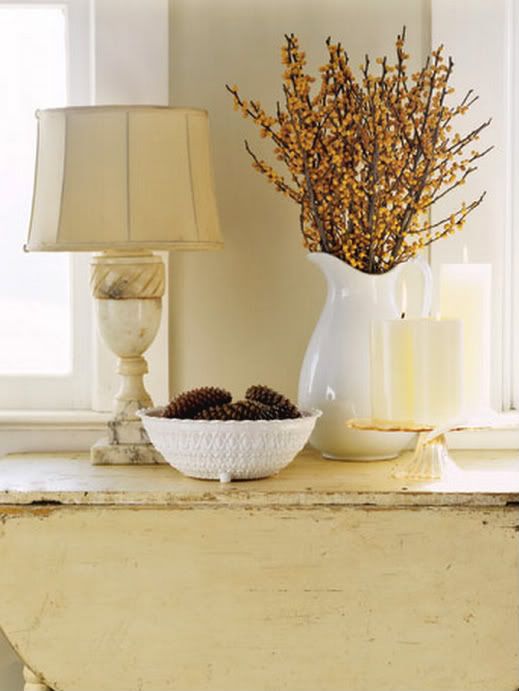 "Autumn is a second spring when every leaf is a flower."
- Albert Camus
Make a seasonal statement by creating a chic autumn arrangements with foliage! Love walking outside the house and cutting a couple of leafy branches from different trees and incorporating it in the decor. I either go for a big drama tall arrangement or for a couple of small vases and create a cute vignette. The look it's definitely more négligé artistique... but nothing adds more warmth to a coffee table than a cute autumn arrangement.
Hope your day is going great!
{Image via Canadian House & Home, House Beautiful, unknown}