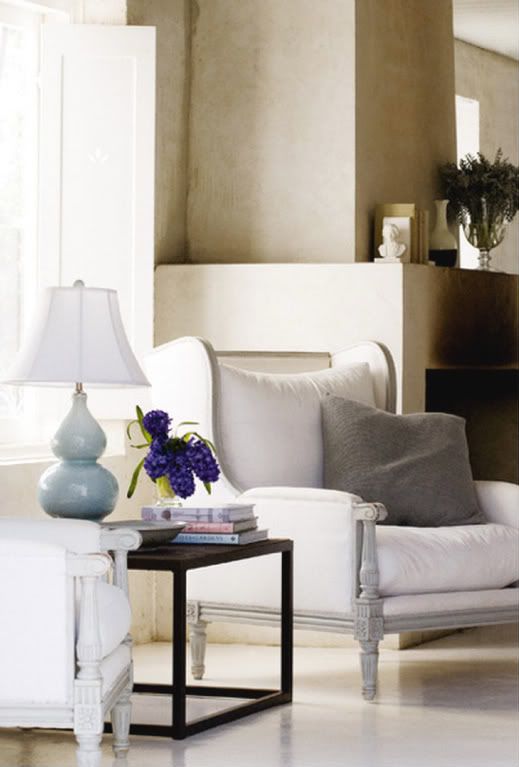 Totally inspired by French Decor... where less is really more! Love the relaxing and chic ambiance of these rooms... perfect place to get a morning coffee and plan a hectic day! J'Adore all the china perfectly aligned!After I dive into holiday decorating I thought why not indulge in some french decor?

Hope you have a great day!!

* Apologize for the new look of the blog... I am trying to get the ad on the back out. hope to resolve it before the end of the day..!