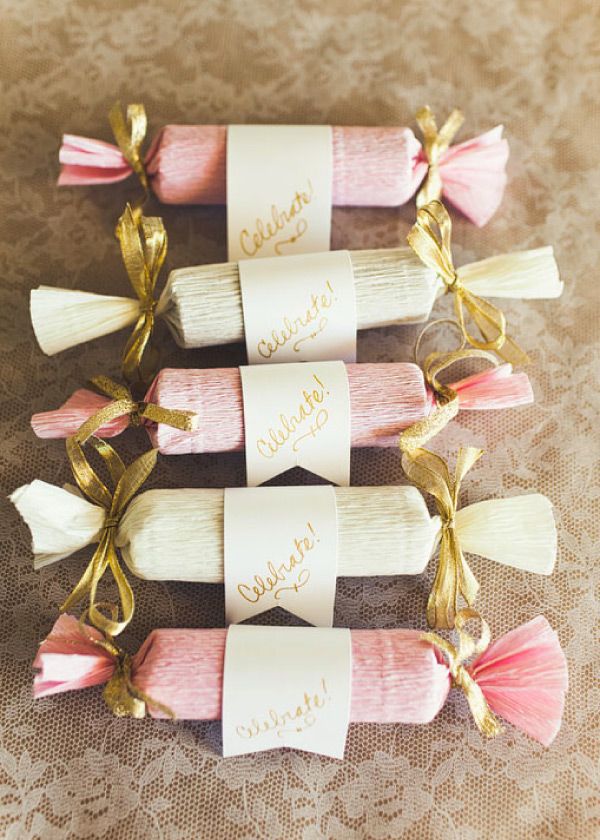 How adorable are these candy poppers..? With Valentine's around the corner I am starting to look into creative projects for giveaways or to just decorate our home..... and thought this candy popers would look great in pink and red!!

Here the step by step:


Materials
tissue paper roll
double stick tape
scissors
1.75 x 5 piece of cardstock
ribbon
page of crepe paper
candy



Step One: Place double stick tape on crepe paper put tissue paper roll on tape and roll across crepe paper apply tape on end of crepe paper and secure.



Step Two: Continue to sew around the edges.. making the flower start to take shape by allowing a half circle to form.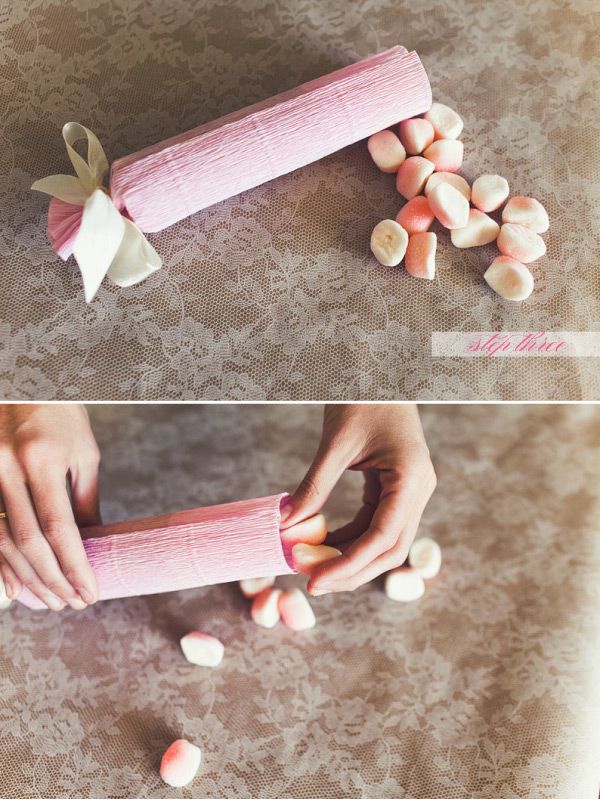 Step Three: Fill roll with candy.


Photobucket">
Step Four: Twist other end and secure with ribbon, tie in bow.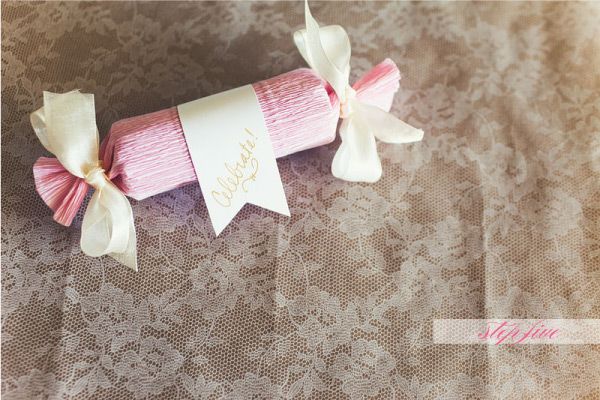 Step Five: Fold card stock and cut on an angle, to create a "flag" look write message and attach tag to finished roll.


{Image via Posh Papier for Style Me Pretty, photographed by Jackie Wonders discovered via Creature Comforts}