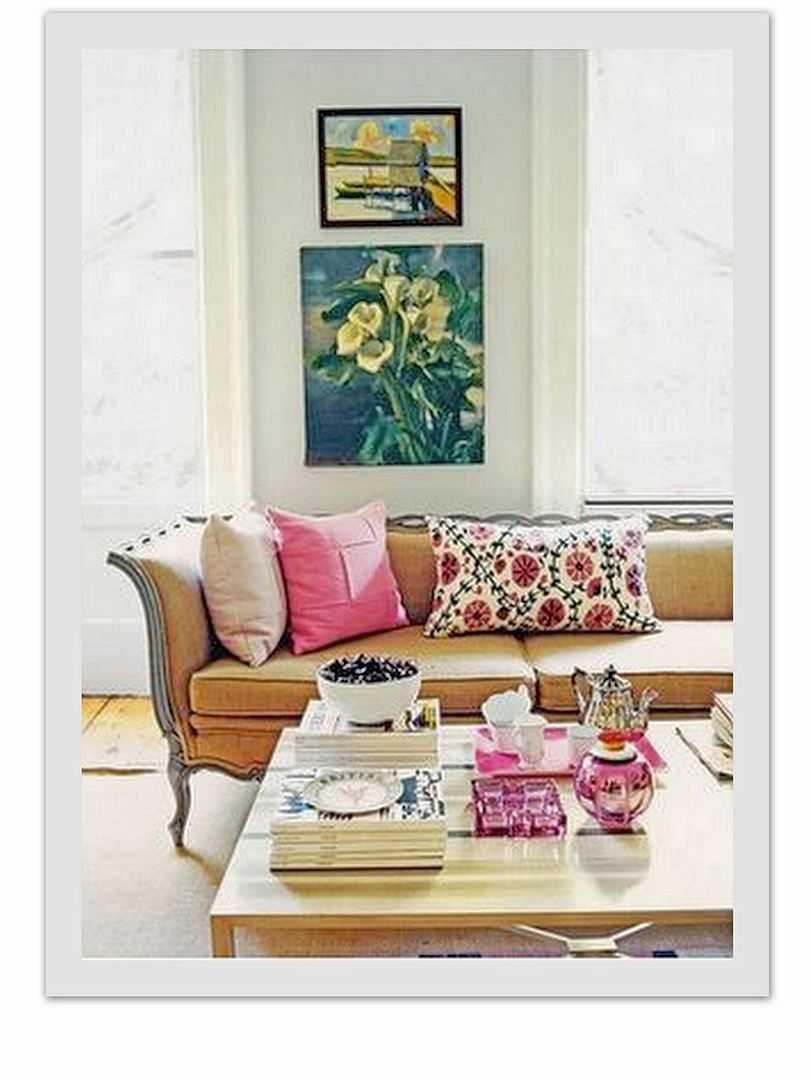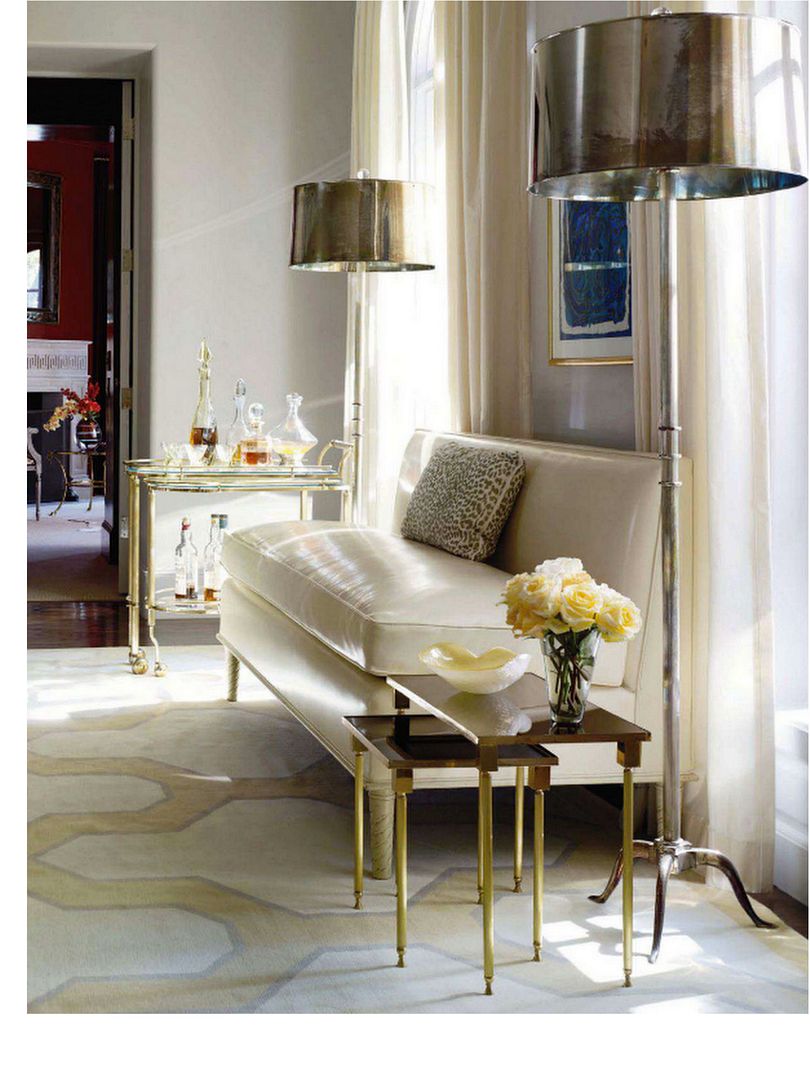 Good Morning lovelies... off to a busy morning but had to share these great space...! Loving all the pink accessories.... I guess that is one of the reasons why I love decorating with neutral basic pieces so much.... you can keep changing the accessories, and the room immediately transforms with it!! And how about that lovely settee with the animal print cushion... and the lamps.. and the bar cart.... gorgeous!! I even love the touch of blue from the picture...!! The one thing I'm not crazy about is the rug... How about you, what you take from this room to your home?

Thursday is here.... yuppi only one more day to go!!
* apologize for the quality of the 1st picture.. I really tried everything to fix it.... but could not resist sharing it with you...! Hope you don't mind...
{Image 1.unknown 2.Veranda Magazine March 2011}