"For I remember it is Easter morn,
And life and love and peace are all new born."
Hope you have a lovely Easter filled with love, laughter and lots of sweet candies!!
I'm eternally grateful for sharing this journey with you!! See you Monday!!
If I could please, please ask you to keep voting for the
circle of moms
once a day!!!! Thank you so much....!!!
Print Frozen Sherbet Cake recipe after the jump.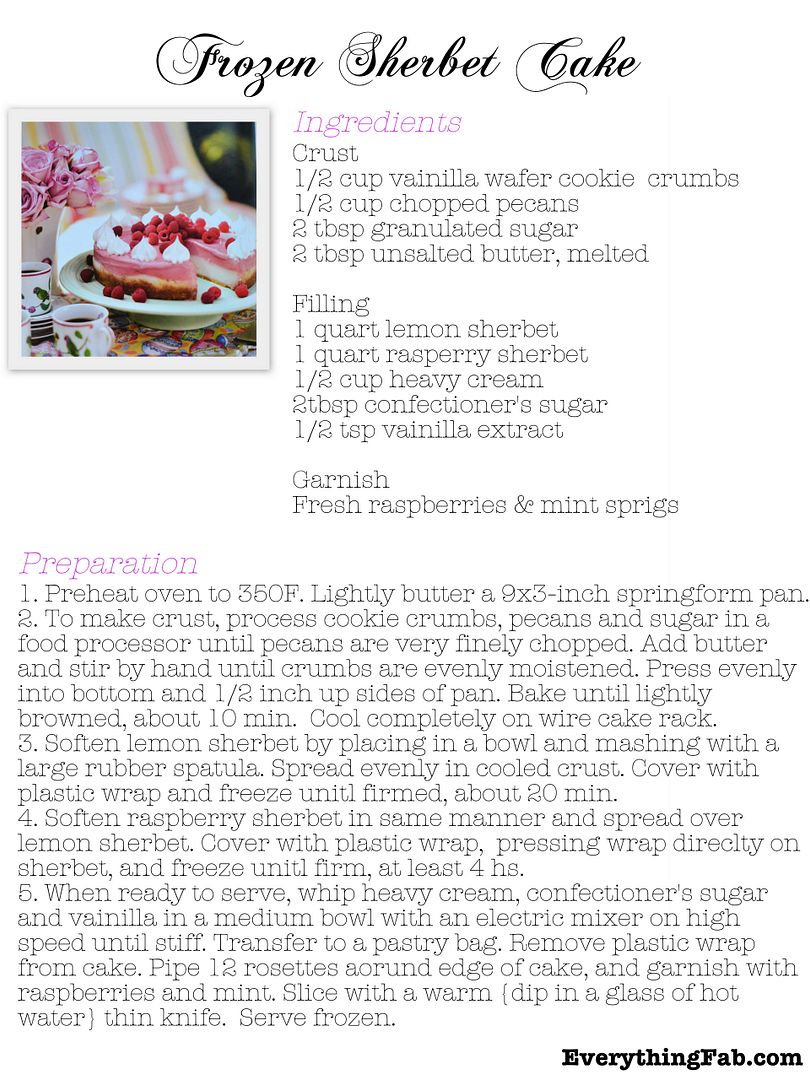 This cake is so easy to make... and it's the perfect ending for your Easter celebration!! Have a fabulous Easter!!




{All images scanned and edited by me from the book

Essentially Lily

}