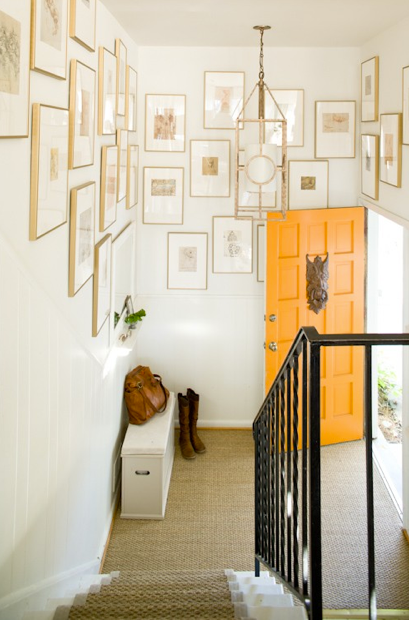 Don't you love the look of frame collages along the stairway? I personally love it, not only allows you to take advantage of all that wall space but it immediately add layers to the decor... and depends the frame collage you can even add some texture and color!

Keep in mind, when making a collage going up the staircase, that you need to mimic the lines of the stairs.

Find a how-to diagram after the jump.



Measure the same distance from the collage to the stairs every second or third step, to keep the distance consistently.

{1,2,3}